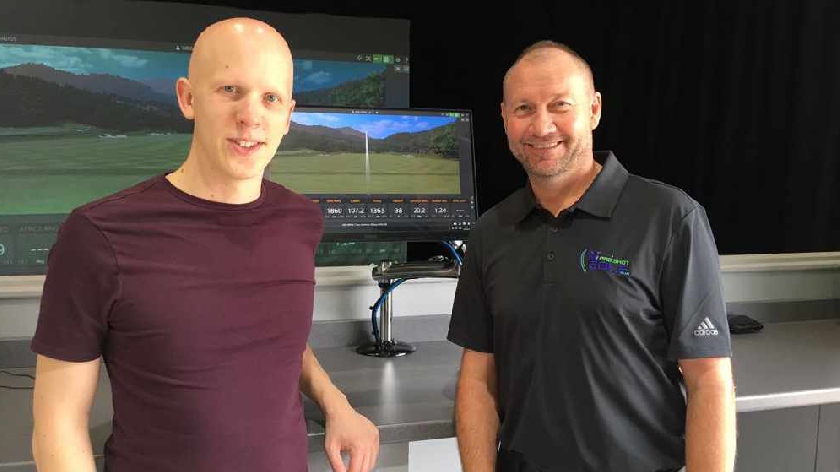 Pro Shot Golf Club in Stacey Bushes is home to four golf simulators that allow you to play golf any time of the year, without the worry of the weather.
They're also great if you're a stats fan like me, as they offer all the information on each shot you take from distance and speed to more complex measurements like attack angle.
As well as playing a round for fun, you can book courses with professional golf coaches which is what I'll be doing for the next six weeks.
Nick Moncur will be my coach for the next six weeks.
Nick watched me take a few shots, avoided laughing, and immediately identified the areas that needed work (all of them).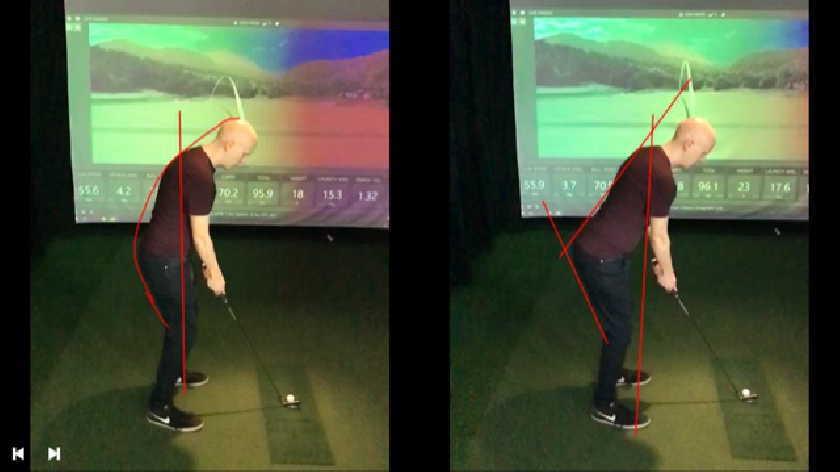 The first area to improve was my posture, not only do Pro Shot Golf Club have the golf simulators but also they can film your swing and identify where you're going wrong.
With some advice on my posture, I saw immediate improvements in the direction of my shots.
Below, I've pictured the difference in my shots, the first one off to the left. And the second one, after I corrected my posture.