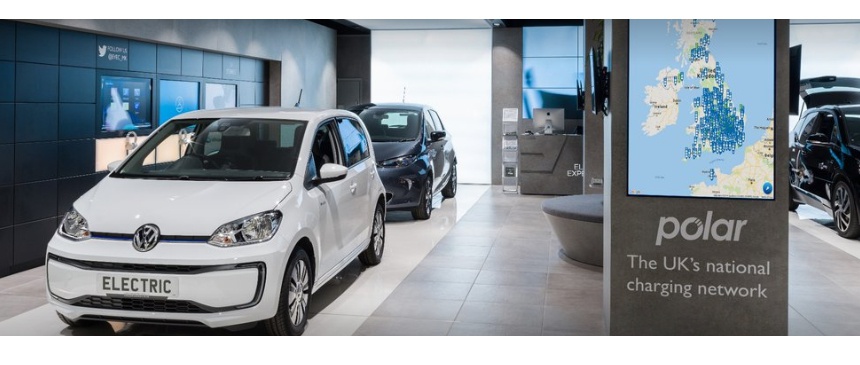 If you've considered joining the electric vehicle revolution the Electric Vehicle Experience Centre, in centre:mk, can provide completely free education and advice about electric and plug-in vehicles!
Walking past the Electric Vehicle Experience Centre in centre:mk, you may think they are just like any other car show room. They have big glass windows showing off shiny new cars and helpful staff waiting to chat to you. However, you will notice that all of the cars on display are makes you may not have heard of, they're all plugged in and the EV Gurus won't try to sell you anything!
The Electric Vehicle (EV) Experience Centre is the UK's first brand-neutral centre for electric and plug-in vehicles. Their aim isn't to sell you a car but instead to provide completely free education about electric and plug-in vehicles - so no need to give the store a wide birth when walking past.
The EV Experience can be whatever you want to make of it. You are welcome to walk around solo and check out the variety of electric cars the EV Centre has part of their fleet including the VW lD.3, BMW i3, MINI Electric, Renault ZOE etc, or you can have a no pressure chat with one of the experienced and passionate EV Gurus.
As a complete novice, I welcomed the advice from EV Guru Rachel on my first visit. Rachel was so passionate and enthusiastic about sharing her extensive knowledge about electric cars it was infectious! Within a few minutes I found myself so excited to join the electric car revolution and so happy to be trialling one in Milton Keynes.
Rachel talked me through the process of charging, showed me interactive displays and an app illustrating all the locations of charging points across Milton Keynes and the country (more to come on charging in an upcoming blog soon).
Any question you have, from driving range to running costs, will be answered by the EV Gurus who will also set you up with a 20 minute test-drive. And if 20 minutes isn't enough and you want to experience owning an electric car on a day-to-day basis, they also provide week-long vehicle loans.
You can find out more about the Electric Vehicle Experience Centre experiences and receive 20% off your booking by quoting MKFM20 or filling out the online form here.
If you're interested in finding out more about electric vehicles, and let's be honest we all should be - it's not long until the ban of new petrol and diesel cars in the UK, I highly recommend a visit to the Electric Vehicle Experience Centre when they reopen their doors on 12th April.