Win VIP access to watch the fireworks and 3 months supply of brioche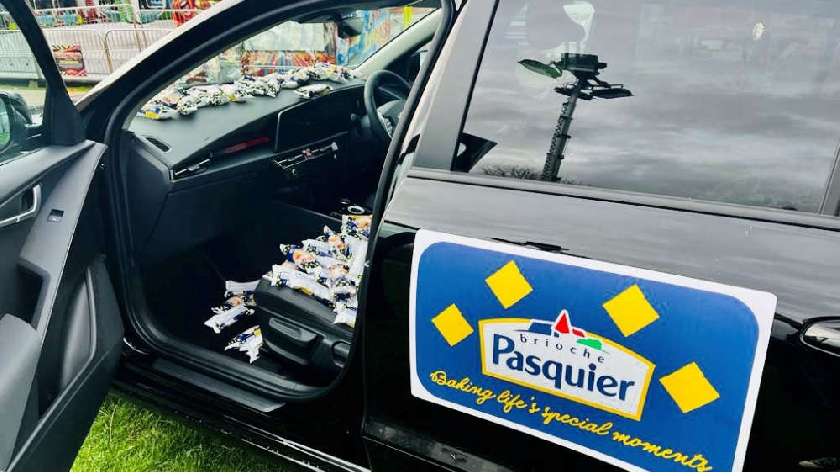 For your chance to win VIP access for your family to watch the fireworks in Campbell Park this Saturday 5th November and 3 months supply of brioche, enter MKFM's competition by 10pm on Friday (04/11).
How do you fancy watching the Keith Emmett & Sons Firework Display VIP style and 3 months supply of a selection of PITCH products thanks to Brioche Pasquier?
How to enter
Have a look at the photos and try to guess how many PITCH products are in the MKFM Brioche Pasquier car.

Fill in the form below for your chance to win.

Enter by 10pm Friday 4th November.
For an extra sneak peak, you can visit Campbell Park during the Keith Emmett & Sons fair between 6pm and 10pm and see the MKFM Brioche Pasquier car (it's very easy to find).
Terms and Conditions
MKFM's standard terms and conditions apply to this and all competitions on MKFM - MKFM Terms and Conditions
Nominations can be made only by completing the form on this page before 10pm on Friday 4th November 2022.
The winning entry will be selected by the person who has guessed the correct amount of PITCH by Brioche Pasquier in the car or the closest person to that number.
By entering the competition, you are agreeing to be identified as a winner and you may be asked to take part in some publicity activity (e.g. photo calls with local press).
As with all MKFM competitions, current MKFM staff and volunteers and their immediate families are not allowed to enter. Staff and relatives of employees of Brioche Pasquier are also excluded from entering this specific competition.
Winner will receive a selection of Brioche Pasquier and PITCH products delivered every 2 weeks for 3 months (Total of 6 deliveries).