Win tickets to MKCO's Movie Music Matinee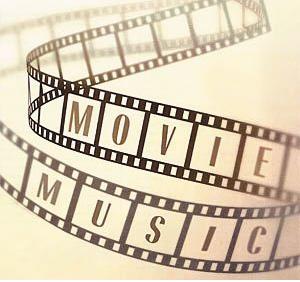 MKFM and MKCO are giving you the chance to win a pair of tickets to the Movie Music Matinee at MK Theatre every day this week!
Check out our Facebook page every day this week to find a snippet of music from a popular movie and leave a comment with the name of the film the track is featured on.
Then every day on MKFM Drive, Greg will choose one person with a correct answer to win a pair of tickets to Milton Keynes City Orchestra's Movie Music Matinee on Sunday 6th November at Milton Keynes Theatre.
You can find out more about the event on our Events Calendar here. It will be a fantastic evening with MKCO musicians playing some of the most incredible movie soundtracks from a huge range of movies including Harry Potter, Superman and Robin Hood.
And if you can't wait for our competition, you can buy your tickets right now here.
Good Luck!
Terms and Conditions
Entries will be open from Monday 31st October to Friday 4th November between 9am and 4pm each day.
The prize is a pair of tickets to the MK City Orchestra Movie Music Matinee at Milton Keynes Theatre on Sunday 6th November. No alternative prize or dates are available.
You must guess the name of the movie which the clip of music posted on our Facebook page originates from.
You must answer the question on the day the clip is posted. Entries made any later than 4pm on the day the clip is posted will not be counted.
A winner will be selected at random from all correct entries on that day and announced on air between 4pm and 7pm.
MKFM reserve the right to suspend the competition in the event of an unforeseen circumstance (loss of power, major breaking news event etc.)
This competition is subject to our standard terms and conditions which can be found here.