Win a Philips PerfectDraft Beer Keg Machine with the MKFM App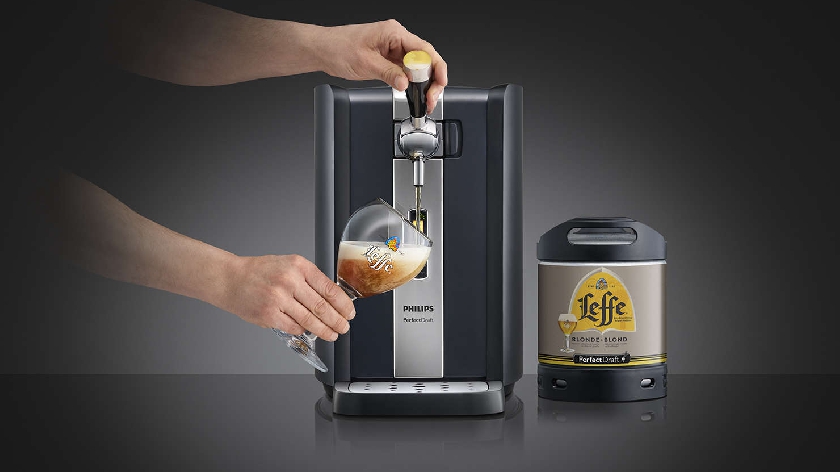 MKFM has launched a brand new mobile app with your chance to win a brand new Philips PerfectDraft Beer Keg Machine.
If you or someone you know are a beer lover, then this is the must have gadget for 2023.
The PerfectDraft machine pours perfectly cold draught beer, from tap, to enjoy with friends or to relax after a stressful day.
The machine chills the beer to 3°C and keeps it fresh and carbonated for 30 days, longer than any beer machine on the market!
Sturdy with a real bar tap handle which fits perfectly in every kitchen, man cave or holiday house. This compact keg system will transform any ordniary kitchen into a home bar!
PerfectDraft has over 40 beers available in real bar-grade metal kegs including the Belgian classics, American IPAs and German Weisen.
Please Drink Responsibly.
Just download the MKFM App and tap the link on the front page for your chance to win.
The MKFM app is the home of all your favourite MKFM shows, exclusive competitions plus the latest local news and information for Milton Keynes.
Our app is totally free and available to download now from the Apple App Store and Google Play Store.

Make sure you enable push notifications when you download so that we can let you know if you win any of our competitions, and bring you the latest local breaking news alerts.
As well as being able to listen to MKFM on the move, you can also access the latest local news headlines, read about all the amazing events happening across the city plus get the latest weather and traffic news.
If you have any issues using or downloading the app, please email info@mkfm.com.