MKFM Mystery Voice with Great British Inns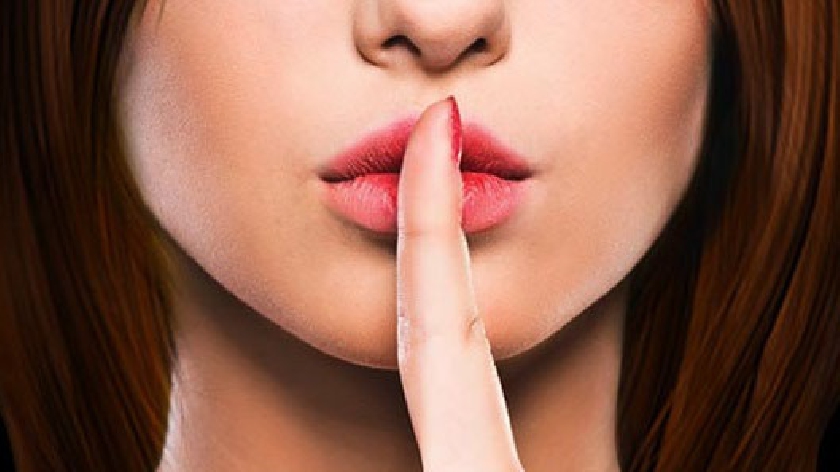 Summer is almost over, it'll be Christmas before you know it and some FREE cash and a roast dinner might come in handy!
The MKFM Mystery Voice plays weekdays at 8.15am on The MK Breakfast Show with Darren and Lia and at 5.15pm with Greg on Drive.
For your chance to win FREE Cash all you have to do is tell us who our MKFM Mystery Voice is. You can listen to the voice throughout the day on MKFM or hear it as many times as you like below.
The prize pot stands at £1000 . Plus, there's a 50/50 chance that you will win a FREE carvery for two if you're selected to come on air and play.
If you fancy a guess, text us on 81400, starting your message with MKFM VOICE and add your name. Standard network rates apply. There is also a list of wrong guesses below with all the terms and conditions to play.
The MKFM Mystery Voice is brought to you with our friends at Great British Inns, home of great British food at the recently refurbished Red House in Newport Pagnell, The Three Trees in Bletchley and The Ship Inn in Leighton Buzzard. If you win one of our carveries you will be able to choose from a great choice of perfectly cooked roast meat whilst helping yourself to the homemade Yorkshire Puddings, stuffing, sausages, roast potatoes, honey parsnips and more vegetables than you can shake a fork at.
If you fancy a guess, just text us on 81400 starting your message with MKFM VOICE and add your name.
We will pick one caller at 8.15am each weekday and another at 5.15pm to come on air and have a go at guessing 'Who is the Mystery Voice?'.
We'll also keep track of all the incorrect guesses here on our website!
Clues
Actor
Mainly seen on the TV
Part of a long running sitcom
Incorrect Guesses
Here's just some of the incorrect guesses we have had so far: (This list is not comprehensive)
Donald Trump
Tommy Lee Jones
Matthew McConaughey
Denzel Washington
Jared Leto
John F. Kennedy
Richard Nickson
Channing Tatum
Josh Brolin
will.i.am
Billy Ray Cyrus
Robert Downey Jr
Tom Hanks
Val Kilmer
Woody Harrelson
Zan Perrion
Owen Wilson
Zac Efron
Larry Hagman
Lucas Black
Blake Shelton
Dwayne Johnson The Rock
Johnny Depp
Matt Damon
Spencer Pratt
Andrew Lincoln
Tyler Hubbard
Kevin Hart
Johnny Cash
Nicolas Cage
Bill Paxton
Clint Eastwood
Kevin Costner
Kris Kristofferson
Bruce Springsteen
Jim Parsons
Dan Johnson
Will Smith
Elvis Presley
Vince Vaughn
Will Ferrell
Mark Wahlberg
Patrick Swayze
James Garner
Luke Treadaway
James Caan
Billy Bob Thornton
Tom Hanks
George Clooney
Morgan Freeman
Josh Henderson
John Barrowman
Charlie Sheen
Chris Noth
Dennis Weaver
Dennis Hopper
Hugh Laurie
Dennis Quaid
Jim Davis
Kevin Bacon
David Hasselhoff
Charlie Sheen
Cuba Gooding Jr
Matt LeBlanc
Ian Somerhalder
James Nesbitt
Ben Affleck
Jared Padalecki
John Goodman
Jon Cryer
John Bishop
Matthew Perry
Tom Hanks
Craig T Nelson

Seth MacFarlane

Eric McCormack

Theo Rossi

Lucas Black

Burt Reynolds

John Corbet
Our Last Mystery Voice was won by Kelly!
Kelly correctly guessed the answer as Carly Rae Jepson.
Terms and Conditions
MKFM's standard terms and conditions apply to this and all competitions on MKFM.
In addition, the entry mechanic described above forms part of the rules and the following specific rules also apply to the MKFM Mystery Voice competition:
Entries will be selected by generating a random number corresponding to the order in which entries have been received.
Only one entry per mobile number will be accepted each day.
There will be two competition rounds per day during weekdays, at 8.15am and 5.15pm.
In the event of circumstances beyond our control (e.g. loss of transmission, urgent breaking news, studio emergencies, etc) we reserve the right to run the competition at the earliest opportunity after these times - in the event that this is necessary, it will be announced on air.
Competition rounds may be recorded shortly before transmission.
If you fail to answer the telephone when we call you, you will be deemed to have forfeited your opportunity to play and be re-entered in the draw to play in the event that the prize is not won.
Entries made within 15 minutes of the competition execution time will not be included in the draw, however, in the event that the prize is not won, they will be included in the next competition round.
Entries are open from Monday 19th March
By entering the competition, you are agreeing to be identified as a winner and you may be asked to take part in some publicity activity (e.g. photocalls with local press).
This competition is intended for our local audience on FM. As such, to be eligible to claim the prize, entrants must live in our FM broadcast area (which covers the Borough of Milton Keynes including Newport Pagnell, Stony Stratford, Wolverton, Woburn Sands and Bletchley, and the nearby towns of Woburn, Olney, Cranfield and Ampthill). Alternatively, entrants must work within this area for at least five day a week. Evidence of employment at the time of winning will be required and is subject to MKFM's judgement. If you are unsure whether you are in an eligible area please contact the Managing Director for clarification.
As with all MKFM competitions, current MKFM staff and volunteers and their immediate families are not allowed to enter. Staff and relatives of employees of Great British Inns are also excluded from entering this specific competition.