The MKFM Doughnut Run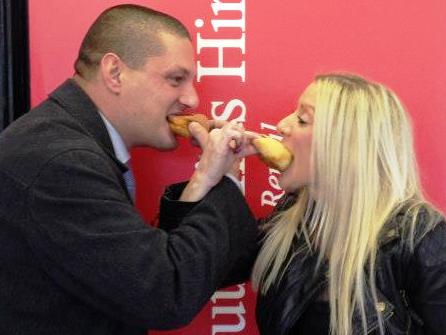 The MKFM Doughnut Run is the place to treat your workmates and you can nominate yours now!
From Monday 9th July we're giving you the chance to WIN some delicious Krispy Kreme Doughnuts delivered to your workplace, school, charity... as long as it's in Milton Keynes!
Just tell us why you need them and we'll pick the best reason every day and send round our street team with two boxes of fresh Krispy Kreme Doughnuts.
Not only that, you'll get to pick the songs we play on the radio at 10:45 each weekday morning.
You can send us your Doughnut Run nominations by calling 01908 965222 and leaving your name, company address and 3 song requests!
Our delicious doughnuts are hand delivered by Skyline Taxis
Terms And Conditions
Nominations can be made only via the channels described on air and on this page.

Delivery address must be within the Milton Keynes postcode area.

The daily winner will be chosen by MKFM from all nominations received from the start of the competition (on 9th July 2018) until the competition ends (the date of which will be announced on MKFM).

All entries are carried forward until the feature ends.

The winning nomination will be the one which in the MKFM judge's opinion is the most deserving, creative or original.

The prize is 24 doughnuts (or an equivalent prize subject to availability). There is no alternative prize or delivery dates.

The judge's decision is final, and no further correspondence will be entered into.

In addition, standard MKFM terms and conditions apply to this and all competitions on MKFM