The MK Secret Sound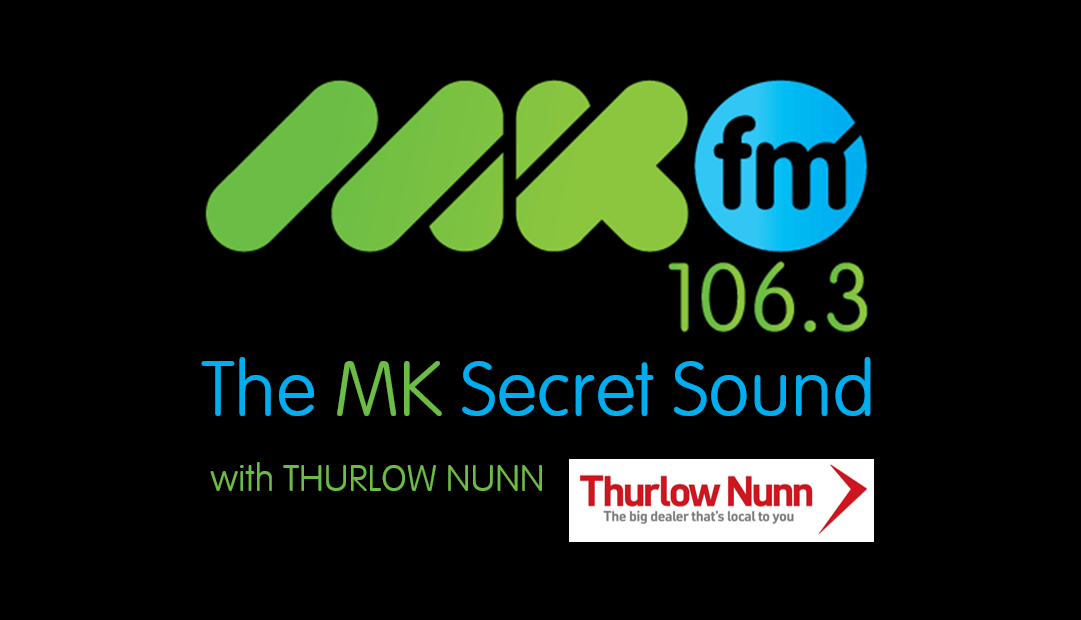 The MK Secret Sound with Thurlow Nunn Vauxhall has been won!
We've already given away over £6,000 in the past twelve months, and now Bridgette has won £1,500!
Bridgette won on Monday morning (5th March) on the MK Breakfast show with Darren & Lia.
Listen to the winning call here:
Keep listening to MKFM and keep an eye on the website for more chances to win in the coming weeks.
Listen to the Secret Sound here
Incorrect Guesses
Trolley chain
Something coming out of a vending machine
Fire escape door
Tennis ball machine
Auction hammer
Paintball gun
A cash register
Hitting a golf ball
Clay pigeon machine
Bolt on a gate
Nail gun
Pedal bin
Bathroom plug
The hands of a clock ticking
Shower curtain
Door knocker
Toaster
Safe locking
Weights bench
A bag with coins inside
Connect-4 piece
Someone throwing a dart at a dart board
Chip pan
A metal chain on the back of a door
Ignition switch on a boiler
Stapler
Letter box
Aluminium Venetian blind
Bread bin
Newton's cradle
Patio doors
Counter top tin opener
Ironing board
Ring binder
Knife sharpener
Step ladder
Fridge magnet
Door stop
Stainless steel bread bin
Egg slicer
Oven door closing
Toddler safety gate
Lid closing on a kettle
Piggy bank
Clip-on tie pin
Candle on a worktop
A spoon being dropped into metal bowl
Light switch cord being pulled
Grill being pushed back into an oven
Foot pump
Hair clip
Old style bread bin
Putting a toilet brush into a holder
Closing a lid on a jewellery box
Pinball Machine
A foot activated bin
Bead roller coaster
Umbrella holder
Plastic gloves
Paper going into a clipboard
Mason jar
Glasses case
Staples going into a stapler
Weighing scales
Medicine cabinet
Filing cabinet
Hanger
Magazine being put into a magazine rack
Standing on scales
Security cabinet
Placing a knife into a holder
Hole punch punching a hole in paper
Paper being pushed into a hole punch
Outside postbox
Toilet door lock
Syringe
Paper towel dispenser
Paper being put into a paper tray in a printer
Stationery going into a stationery organizer
Spring loaded magazine dump
Adjustable bed
Nail clippers
Stacking cups into a cup holder
Replacing toilet roll into a holder
Balance scales
Coshh Bin
Scissors into a draw
Scissors going into a metal tin
Throwing paper into a bin
Putting a walking stick into a holder
Water Cooler
Stapler
Toilet brush being put into a toilet brush holder
Thermometer
Rubber gloves
Putting a CD into a computer
Water dispenser
Forceps
Old fashioned weighing scales
Putting the coffee pods into a coffee machine
Tuck lock
Pen
Shower curtain being pulled across a metal pole
Newspapers going into metal letterbox
Tablet
Putting a charger into an apple device
Microwave door
Clicking a pen
Ejecting bread from toast
Lever arch folder
Putting a plunger into into a cafetiere
Gloves being put into a bin
Snap back of a pedal bin
Pen being dropped into a desk tidy
Opening a Carrier bag
Spring loaded latch on a fridge
Spring lid closing on a freezer box
Clues
You may find this in your house.
This item is an accessory.
They don't smell.
It is putting something into something.
This item may be found in a doctor's surgery.
Terms and Conditions
MKFM's standard terms and conditions apply to all competitions on MKFM.
In addition, the entry mechanic described above forms part of the rules and the following specific rules apply to the MK Secret Sound competition:
Entries will be selected by generating a random number corresponding to the order in which entries have been received.
Only one entry per mobile number will be accepted.
There will be two competition rounds per day during weekdays, at 8.15am and 5.15pm.
In the event of circumstances beyond our control (e.g. loss of transmission, urgent breaking news, studio emergencies, etc) we reserve the right to run the competition at the earliest opportunity after these times - in the event that this is necessary, it will be announced on air.
Competition rounds will be recorded shortly before transmission.
If you fail to answer the telephone when we call you, you will be deemed to have forfeited your opportunity to play and be re-entered in the draw to play in the event that the prize is not won
Entries made within 30 minutes of the competition execution time will not be included in the draw, however, in the event that the prize is not won, they will be included in the next competition round.
Entries for 2018 are now open and will count for the first week when the game returns on 8/1/17
By entering the competition, you are agreeing to be identified as a winner and you may be asked to take part in some publicity activity (e.g. photocalls with local press)
This competition is intended for our local audience on FM. As such, to be eligible to claim the prize, entrants must live in our FM broadcast area (which covers the borough of Milton Keynes including Newport Pagnell, Stony Stratford, Wolverton, Woburn Sands and Bletchley, and the nearby towns of Woburn, Olney, Cranfield and Ampthill). Alternatively, entrants must work within this area for at least five day a week. Evidence of employment at the time of winning will be required and is subject to MKFM's judgement. If you are unsure whether you are in an eligible area please contact the Managing Director for clarification.
As with all MKFM competitions, current MKFM staff and volunteers and their immediate families are not allowed to enter. Staff and relatives of employees of Thurlow Nunn Vauxhall are also excluded from entering this specific competition.