The MK Secret Sound has been WON!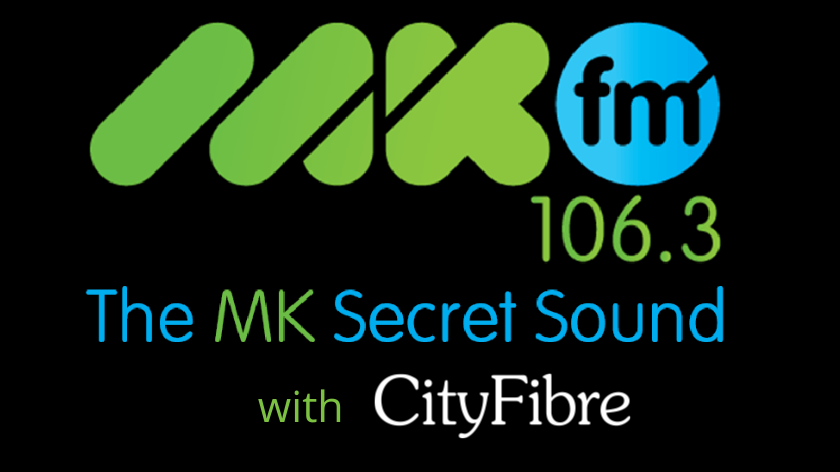 Debbz guessed the MK Secret Sound correctly on the MK Breakfast Show today (25/11) and has won £1000 thanks to CityFibre.
It's the sound that's been driving Milton Keynes crazy over the last few months. After lots of great guesses from listeners, today (25/11) Debbz guessed the MK Secret Sound correctly!
So what was the MK Secret Sound?
Putting the lid on a decanter.
Thanks to CityFibre, the UK's largest alternative provider of wholesale fibre network infrastructure and the builder of Gigabit Cities, Debbz said she would enjoy sharing her £1000 winnings with her family over Christmas.
Listen to the moment Debbz won the cash!
Listen to the MK Secret Sound here
Some of the incorrect guesses (this list is not comprehensive)
A bell
Glass flip top of a Grolsch beer bottle
Lid of a teapot
Spoon dropping into a cup
Dropping a sugar lump into a teacup
Slide hammer
Money dropping into a piggy bank
Putting ice in a glass
Putting a ring onto a trinket plate
Dropping a spoon into a bowl
Putting a teacup onto a saucer
Bell on a toy telephone
Glasses clinking together
Metal sink plug
Spoon on a teacup
Ship chain links clinking together
Black+Decker wrench
Putting a dumbbell down on the floor
Metal hook/latch on a gate
Flipping top of a lighter
Ceramic tile on a hob
Dropping teaspoon into bottle of Prosecco (to help keep it fizzy!)
Lid going on a teapot
Bicycle bell
Metal drinking straw on a glass
Frog clock in Midsummer Place
Levelling old fashioned weighing scales
Putting cutlery into a dishwasher drawer
Old fashioned typewriter
Ping of a microwave
Pinball machine
Weights being stacked
Weights on weight machine at a gym
Pop n Hop dice bouncing back
Loose change jangling around in your pocket
Putting the top on a teapot
Putting a cup on a saucer
Putting a glass lid on top of a glass jar
Putting a lid on a casserole pot
Putting the lid on a sugar pot
Putting money in a glass jar
Putting the lid on a teapot
Bottle tops going into a bottle top bin
Bottle stopper
Terms and Conditions
MKFM's standard terms and conditions apply to this and all competitions on MKFM.
In addition, the entry mechanic described above forms part of the rules and the following specific rules also apply to the MK Secret Sound competition:
Entries will be selected by generating a random number corresponding to the order in which entries have been received.
Only one entry per mobile number will be accepted each day.
There will be one competition round per day during weekdays at 8.15am.
In the event of circumstances beyond our control (e.g. loss of transmission, urgent breaking news, studio emergencies, etc) we reserve the right to run the competition at the earliest opportunity after these times - in the event that this is necessary, it will be announced on air.
Competition rounds may be recorded shortly before transmission.
If you fail to answer the telephone when we call you, you will be deemed to have forfeited your opportunity to play and be re-entered in the draw to play in the event that the prize is not won.
Entries made within 15 minutes of the competition execution time will not be included in the draw, however, in the event that the prize is not won, they will be included in the next competition round.
Entries are open from Monday 6th September 2021.
By entering the competition, you are agreeing to be identified as a winner and you may be asked to take part in some publicity activity (e.g. photo calls with local press).
This competition is intended for our local audience on FM. As such, to be eligible to claim the prize, entrants must live in our FM broadcast area (which covers the Borough of Milton Keynes including Newport Pagnell, Stony Stratford, Wolverton, Woburn Sands and Bletchley, and the nearby towns of Woburn, Olney, Cranfield and Ampthill). Alternatively, entrants must work within this area for at least five day a week. Evidence of employment at the time of winning will be required and is subject to MKFM's judgement. If you are unsure whether you are in an eligible area, please contact the Managing Director for clarification.
As with all MKFM competitions, current MKFM staff and volunteers and their immediate families are not allowed to enter. Staff and relatives of employees of CityFibre are also excluded from entering this specific competition.
The incorrect guess list does not contain every incorrect guess we have had so far, it is just a selection of these.