MKFM App Exclusive: Win a Philips PerfectDraft Beer Keg Machine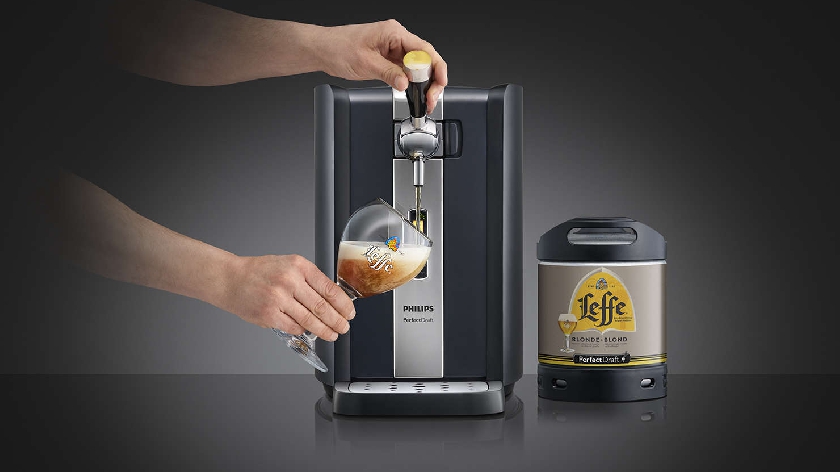 We're giving MKFM App users the chance to win a brand new Philips PerfectDraft Beer Keg Machine.
If you or someone you know are a beer lover, then this is the must have gadget for 2023.
The PerfectDraft machine pours perfectly cold draught beer, from tap, to enjoy with friends or to relax after a stressful day.
The machine chills the beer to 3°C and keeps it fresh and carbonated for 30 days, longer than any beer machine on the market!
Sturdy with a real bar tap handle which fits perfectly in every kitchen, man cave or holiday house. This compact keg system will transform any ordniary kitchen into a home bar!
PerfectDraft has over 40 beers available in real bar-grade metal kegs including the Belgian classics, American IPAs and German Weisen.
Please Drink Responsibly.
Once again this competition is exclusively available to people who have downloaded the MKFM App - so make sure you tell your friends to allow them to enter as well.
Enter your details below to enter, and make sure you keep the app installed with push notifications turned on because the winner will be contacted via the MKFM app.
Terms and Conditions
MKFM's standard terms and conditions apply to all competitions on MKFM.
In addition, the entry mechanic described above forms part of the rules and the following specific rules apply to the Win a Philips PerfectDraft Beer Keg Machine.
Entries can only be made by completing the form above in full by clicking the link from the MKFM App.
Only one entry per person will be accepted.
The competition will close at 11.59pm on Tuesday 31st January 2023.
One entrant will be chosen at random to win the prize.
By entering the competition, you are agreeing to be identified as a winner and you may be asked to take part in some publicity activity (e.g. photocalls with local press).
Failure to respond to the email notifying you of your win within 48 hours will result in another winner being selected and you forfeiting your prize.
Entries which, in MKFM's opinion, are not genuine will be discarded at our discretion. This includes entries from users of online competition clubs or groups.
Entrants must live within Buckinghamshire, Northamptonshire or Bedfordshire and be aged 18 or over.
As with all MKFM competitions, current MKFM staff and volunteers and their immediate families are not allowed to enter.
The prize is as described on this page: a Philips PerfectDraft Beer Keg Machine - Home Beer Draft System with LCD Display. No alternative prizes or cash is available.
This prize is for the machine only, no alcohol is included and beer kegs must be purchased seperately.
If you win the prize, you must collect the gift card from our studios at Stadium MK in Milton Keynes.
As this prize is alcohol-themed (although no alcohol is included), proof of age will be required on collection and you must be aged 18 years or over to win and/or collect the prize. Always drink responsibly.