Free Food Fridays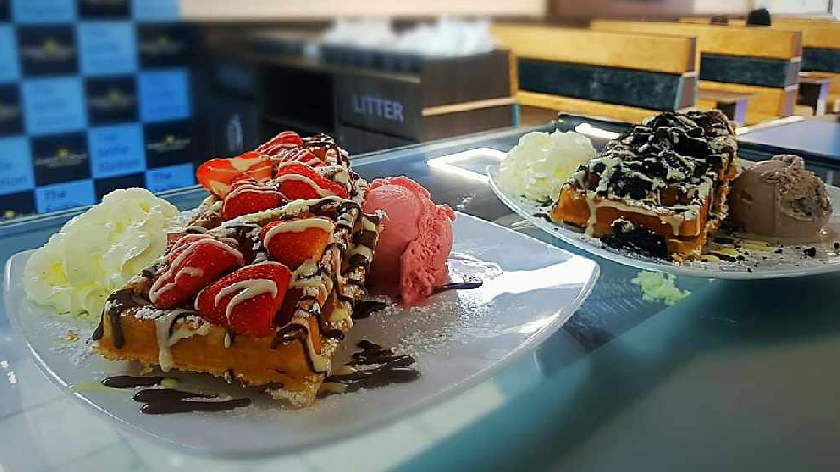 MKFM is known for our love of food and each Friday we are giving you the chance to win free food.
Thanks to Dessert Island, you could be eating for free this Friday!
The prize includes 4 desserts with a choice of waffles, crepes, cookie dough or sundae.
Dessert Islands is based on Bletchley High Street, with a spacious, family friendly restaurant, including a selfie zone!
How to enter
Listen to MKFM each Friday morning at 8:15.
Darren & Lia will announce the song to listen out for.
We will play the song at least 3 times between 10am and 6pm.
When you hear it, text us within 5 minutes of the song ending for your entry to be counted.
Text 81400 + MKFM + FREE FOOD + YOUR NAME
Greg will then pick a winner at random at 6.15 each Friday.
The prize can be taken that day or at any point within 28 days of winning.
Terms and Conditions
In addition to our standard terms and conditions, the following also apply:
All texts must be received before 6pm Friday in the following format: 'MKFM + FREE FOOD + YOUR NAME'.

The winners will be chosen at random by MKFM from all texts received.

All winners will be picked every Friday around 6:15.

Each prize is described on-air and the business providing the prize may have their own terms and conditions.

The prize must be taken within 28 days of winning.

The judge's decision is final and no further correspondence will be entered into.