Darren and Lia's Treasure Chest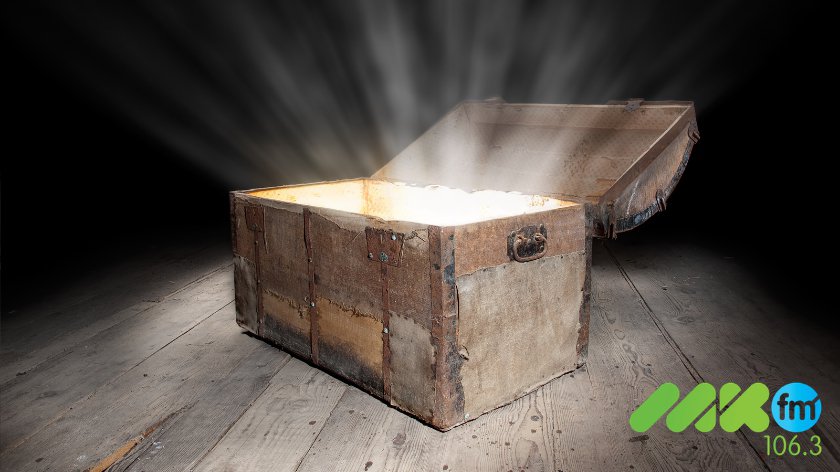 Congratulations to all of our winners stealing booty from Darren and Lia's Treasure Chest on the MK Breakfast Show every weekday morning throughout June.
From iPads to family day trips out, MKFM gave you a reason to say "Ooh Arrr" this June with prizes to be won every day!
All Treasure Chest prizes have now been won!
Booty stolen by our listeners
Rachel won a £75 centre:mk voucher, thanks to L&Q on 02/06

Lucy won the Bloon family event day for 6 people at The Great Balloon Race in Shuttleworth on 25th, 26th, and 27th June worth £240. Express parking, lanyard, seating, welcome drinks available on 03/06

Pirate Pete won an iPad thanks to IncTablet on 04/06

Josephine won a £50 Wheatsheaf voucher in Bow Brickhill, thanks to Milton Keynes Family Law Group on 07/06

Dennis won an iPad thanks to IncTablet on 08/06.

Lauren won a four-week transformation programme including unlimited fitness classes, recipe books and four PT sessions, thanks to MK Trainer on 09/06.

Ewa won afternoon tea for two at Woburn Coffee House on 10/06.

Kelly won outdoor laser tag for a family of four, thanks to Urban Battlefields on 11/06.

Taryn won a £35 McDonald's voucher, thanks to Kaizen McDonald's MK on 14/06.

Esther won a hamper (including burner, tea lights and wax melts), thanks to The Small Wax Co on 15/06

Jen won an iPad thanks to IncTablet on 16/06.

Vicky won an iPad thanks to IncTablet on 17/06.

Natalie won an all-new Echo Dot (4th generation), Smart speaker with clock and Alexa, Glacier White, thanks to CityFibre on 18/06.

Anne won a family ticket for Bletchley Park on 22/06.

Natasha won a family ticket to Aqua Parcs at Willen Lake on 23/06.

Gavin won an iPad, thanks to IncTablet on 24/06.

Amy won a steak meal for two, thanks to Marco Pierre White Steakhouse Bar & Grill at Stadium MK, £20 Nando's voucher and afternoon tea for two people at MacIntyre Coffee Shop – either eat in or delivery to an MK address on 25/06.

Lucy won a pair of tickets to Blood Brothers at Milton Keynes Theatre on Wednesday 28th July, VIP Deluxe Tickets to any Vintage Open-Air Cinema event this summer. This includes seats in a prime-viewing position, a blanket, table service and a food package, thanks to Vintage Open-Air Cinema, family day ticket to MK Dons League Game, thanks to Milton Keynes Dons Football Club on 28/06.

Roy won a hamper of goodies thanks to Thames Valley Air Ambulance, and Lasse Sorensen and Louis Thompson signed MK Dons shirt, thanks to MK Dons SET on 29/06.

Natalie cleared out the Treasure Chest and won coffee and cake at Willen Hospice coffee shop in Woburn Sands, £50 drinks voucher* for Peel Juice Bar, thanks to Milton Keynes Community Foundation. *£50 will be issued as points via Peel Juice Bar app, the winner will be required to download and register their details on the Peel Juice Bar app, choose a 'Car for a Week' from Kia, Hyundai or Suzuki, £195 voucher Stace Photography, MK Dons new season shirt, thanks to Milton Keynes Dons Football Club, £50 holiday voucher/s, thanks to ETW Travel, and a Harry's Rainbow hoodie with wireless headphones on 30/06.
How to play
Listen to Darren and Lia on the MK Breakfast Show weekday mornings at 8.15am for the code of the day to unlock their Treasure Chest.

Between 8am - 8pm listen out for your Cue to Text, with chances to enter on every show throughout the day on MKFM.

You can enter once every time you hear the Cue to Text and when you hear it you have five minutes to enter.

Text 81400 + MKFM + YOUR NAME + TODAY'S CODE

Darren and Lia will call a winner at random the following day at 8.20am with the code to open their Treasure Chest - so stand by your phone me hearties!

Choose up to three items from our booty (from the list above) OR gamble that prize by walking the plank for your chance to win an iPad!
Are you a Milton Keynes business wanting to gift a prize to Darren and Lia's Treasure Chest? Contact info@mkfm.com and receive on air and online promotion for your generosity.
Terms and Conditions
MKFM's standard terms and conditions apply to this and all competitions on MKFM.
In addition, the entry mechanic described above forms part of the rules and the following specific rules also apply to this competition:
Entries will be selected by generating a random number corresponding to the order in which entries have been received.
All texts must be received before 8pm weekdays in the following format: 'MKFM + YOUR NAME + TODAY'S CODE'.
In the event of circumstances beyond our control (e.g. loss of transmission, urgent breaking news, studio emergencies, etc) we reserve the right to run the competition at the earliest opportunity after these times - in the event that this is necessary, it will be announced on air.
Competition rounds may be recorded shortly before transmission.
If you fail to answer the telephone when we call you, you will be deemed to have forfeited your opportunity to play and be re-entered in the draw to play in the event that the prize is not won.
Entries are open from Tuesday 1st June 2021.
The judge's decision is final and no further correspondence will be entered into.
By entering the competition, you are agreeing to be identified as a winner and you may be asked to take part in some publicity activity (e.g. photo calls with local press).
This competition is intended for our local audience on FM. As such, to be eligible to claim the prize, entrants must live in our FM broadcast area (which covers the Borough of Milton Keynes including Newport Pagnell, Stony Stratford, Wolverton, Woburn Sands and Bletchley, and the nearby towns of Woburn, Olney, Cranfield and Ampthill). Alternatively, entrants must work within this area for at least five day a week. Evidence of employment at the time of winning will be required and is subject to MKFM's judgement. If you are unsure whether you are in an eligible area, please contact the Managing Director for clarification.