MKFM's Call With Santa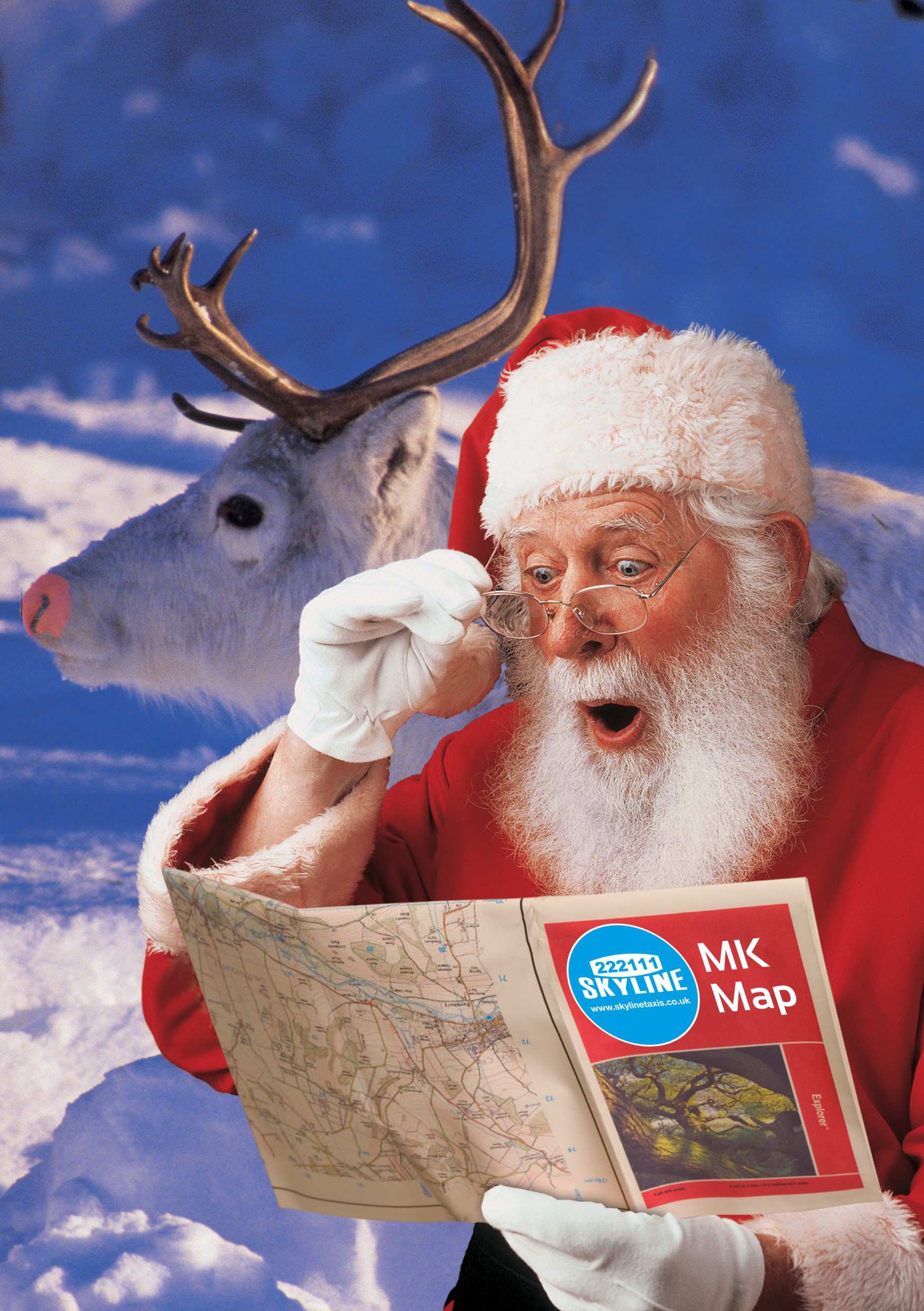 MKFM has teamed up with Santa Claus to ensure that the big man in the red suit will be on your radio throughout December.
Santa usually visits Milton Keynes once a year to deliver all of his presents to children overnight on Christmas Eve.
But this year he is giving the city special treatment by calling some lucky girls and boys from across the area to check their Christmas list and find out who has been naughty or nice.
If you know a true believer, you can call Santa on 01908 965222 and run through your Christmas list, tell him what you're having for Christmas dinner and ensure the elves know where to leave all the presents on Christmas Eve.
He'd probably be grateful to know if your chimney is clear or not as well!
As Santa is a busy man, each child can leave him a message and be in with a chance of a call back from the man himself during his break.
Santa will be on The MK Breakfast Show every weekday in December.
And remember boys and girls: Santa likes a mince pie left out and carrots for his reindeer.
It's all thanks to Skyline Taxis on MK 222111. Don't drink and drive this Christmas - call a cab!
Terms and Conditions
- Calls to 01908 965222 are charged at a standard national rate and subject to your usual network charges.
- Santa will be calling at least one child each weekday between 2nd and 24th December 2019.
- Santa's Elves will listen to all the messages left on 01908 965222 and select numbers for Santa to call. The elves decision is final.
- MKFM reserve the right to use any recorded answerphone messages on-air or online as part of this promotion without any further permissions being obtained.
- The call with Santa is not a competition and run in the spirit of Christmas and has no monetary value.
Sponsored Stories You May Like