MK Midnight Moo 2017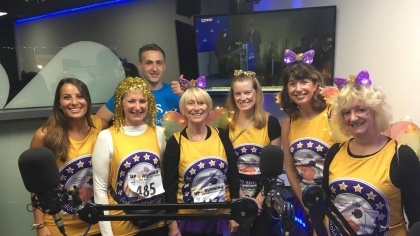 The MK Midnight Moo returned for 2017 to Milton Keynes on Saturday 15th July at intu Milton Keynes.
The 10 mile midnight route across Milton Keynes was raising money for Willen Hospice and hosted by MKFM and Unit Nine.
Plus, to celebrate the 50th birthday of Milton Keynes, there were 50 Male Moo places to apply for too!
Check out all the audio, photos and videos from the event below...
Listen Again
Darren and Lia broadcast a very special Midnight Moo Countdown show on MKFM leading up to the event. Listen Again to the highlights here:
Videos
Photos: Before The Moo
Photos: During The Moo
Photos: After The Moo