British Heart Foundation Bike Ride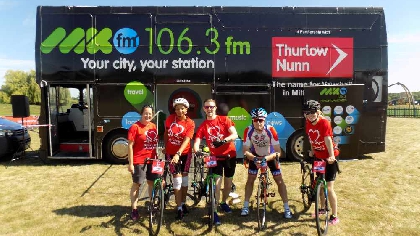 MKFM joined in the fun for the British Heart Foundation's 50 Mile and 50K Bike Ride at Willen Lake on Saturday 8th July.
We had our MKFM Bus at the event, Samantha the Panther making an appearance and even our presenters taking part in the ride!
A special thanks to the team at Trek Bicycle Store in MK for supplying our bikes.
Check out our photos from the event below!