Wes & Ros return to radio in Milton Keynes with MKFM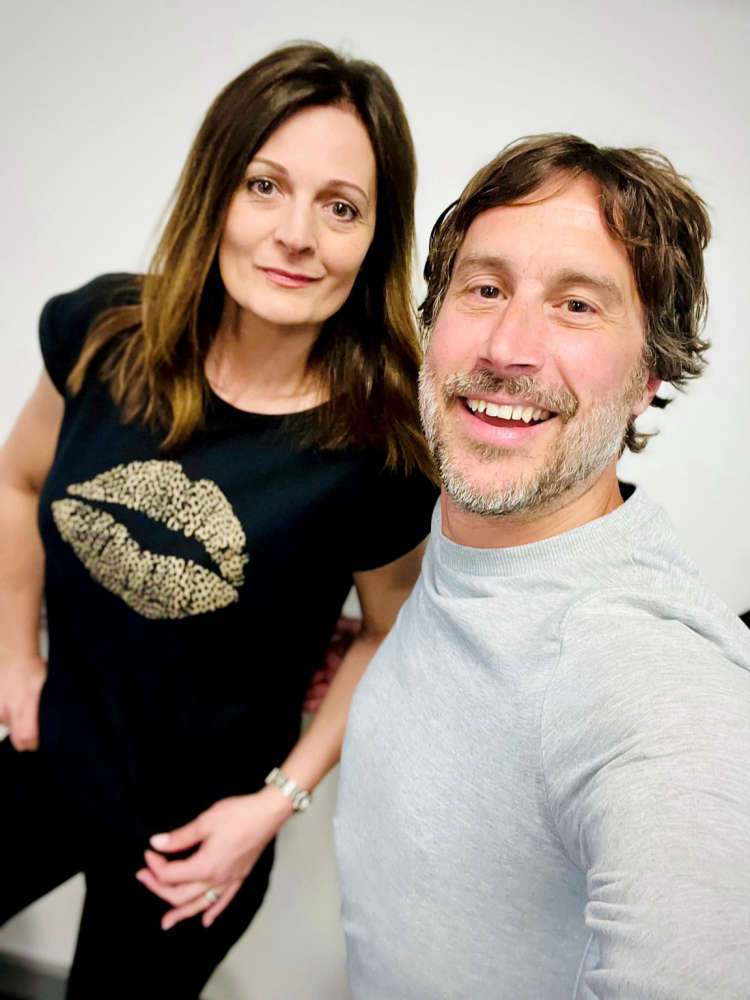 Former Horizon Radio presenters, Wes & Ros, will be back on our airwaves across MK with a brand new show on MKFM.
From 1998, the breakfast show on Horizon Radio was presented by "The Morning Crew", made-up of Trevor Marshall (who joined MKFM in 2021), Andrew Whyatt-Sames (better-known as "Cueball") and Ros Hale. The show won the GCap Media Breakfast Show of the Year award in 2003 and 2005, and the trio also had a Sunday morning slot on London's Capital FM for a time.
When Trev left in 2006, the show was rebranded as Cueball and Ros at Breakfast and ran for two years. After Cueball left in 2008, shortly before the Heart rebrand, he was replaced by Wes Venn, who had previously presented the drivetime show.
Following Horizon's transition to Heart, the breakfast show was rebranded, this time as Heart Breakfast with Wes and Ros, débuting on Monday 5 January 2009.
Now, the dynamic duo will be returning to radio in Milton Keynes very soon.
Wes said, "We heard Trev back on the radio in MK and thought maybe we should join MKFM and nick his packing space like we did in the Horizon days. It's been 12 years since Ros and I worked together and we can't wait to be back on-air in MK."
Ros adds, "Time has past so quickly and we're certain after the first show it will feel like we've never been away."
Stay tuned to MKFM on 95.0FM, 102.1FM, 106.3FM, DAB Digital Radio, online, on your mobile and smart speaker and keep an eye on our website and socials for more details about their return.