Santa on MKFM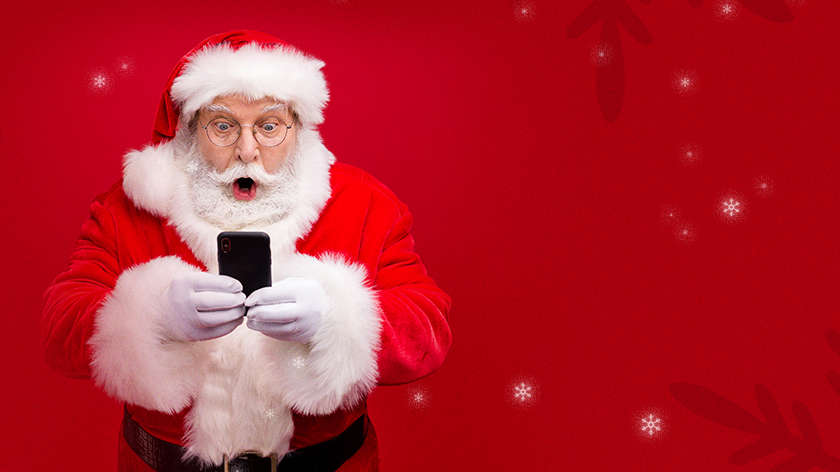 Santa aims to get Milton Keynes children fast asleep with his Christmas Eve show on MKFM. The big man himself will also be on your radio on Christmas Day with a magical show that only Santa can deliver.
This Christmas, Santa is giving Milton Keynes some special treatment following another difficult year for so many people.
After heavy negotiations, due to the amount of Mince Pies he has eaten, Santa and the elves are producing two very special shows for MKFM.
Christmas Eve with Santa from 7pm
Tuck the children in bed with the radio on as Santa plays some of his favourite Christmas songs along with a few of MK's Biggest Hits.
During the three-hour spectacular, there will be bedtime stories and plenty of Santa's jokes as he prepares for the biggest night of the year.
This show is made especially for little ears with no adverts or news, just three hours of fun with Santa between 7 and 10pm.
Christmas morning with Santa, 10am - 1pm
Before the big man takes a little nap, Santa will be back on MKFM Christmas morning with 3 hours of MK's Biggest Christmas Hits. The perfect soundtrack to your family's Christmas morning as you open presents and enjoy your festive breakfast!
We will find out how Santa got on in Milton Keynes on the biggest night of the year.
How to listen to MKFM
Inside Milton Keynes, you can listen to us on 102.1FM or 106.3FM on any FM radio.
We are also available on DAB Digital Radio across Buckinghamshire, Bedfordshire and Hertfordshire.
MKFM broadcasts online via this website, just click Listen Live at the top of the page.
You can find us on mobile via apps like Radioplayer and TuneIn Radio - just search for 'MKFM'.
Finally, we're on smart speakers like Amazon Echo too - just say 'Play MKFM'.