MKFM Office Party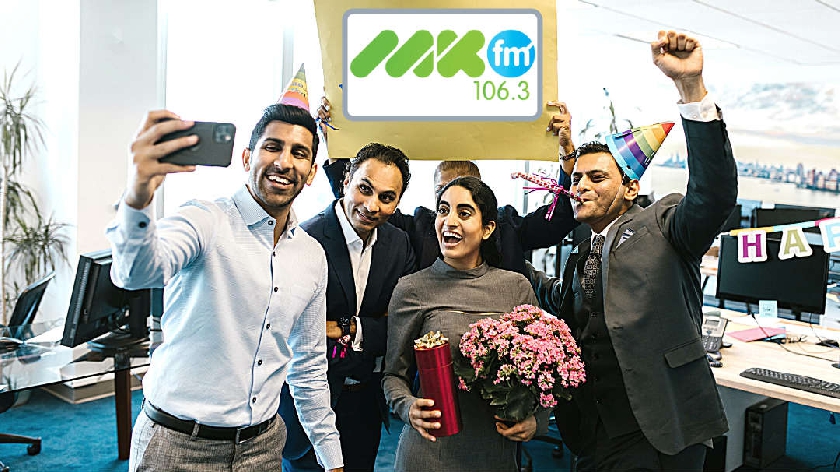 Are you struggling to get back into the swing of office life? Need a little pick me up first thing in the morning? Join Darren and Lia on the MK Breakfast Show weekdays from 9am to hear your song requests and shoutouts on MKFM.
After months and months of working from home due to the pandemic, many Milton Keynes residents are navigating their way back to working in the office.
If your team could do with a little pick me up, Darren and Lia are here to kickstart your workday with big bangers and shoutouts chosen by you - it's also a great opportunity for a cheeky plug on the radio for your workplace!
Get involved
Nominate your workplace for a shoutout and song request using the submission form below, text or tweet.
Get the kettle on, turn MKFM up nice and loud and join the MKFM Office Party weekdays from 9am!
Text your request to 81400, starting your message with MKFM, your name and workplace name.
81400 + MKFM + 'Your Name' + 'Your Workplace' + 'Your song request'
Tweet us - @mkfm
Terms and Conditions
Nominations can be made only by completing the form on this page.
The daily nominations will be chosen by MKFM from all submissions received from the opening date (11/03/22) until the competition ends (the date of which will be announced on MKFM).
All entries are carried forward until the feature ends.
In addition, standard MKFM terms and conditions apply to this and all competitions and features on MKFM.