MKFM is always on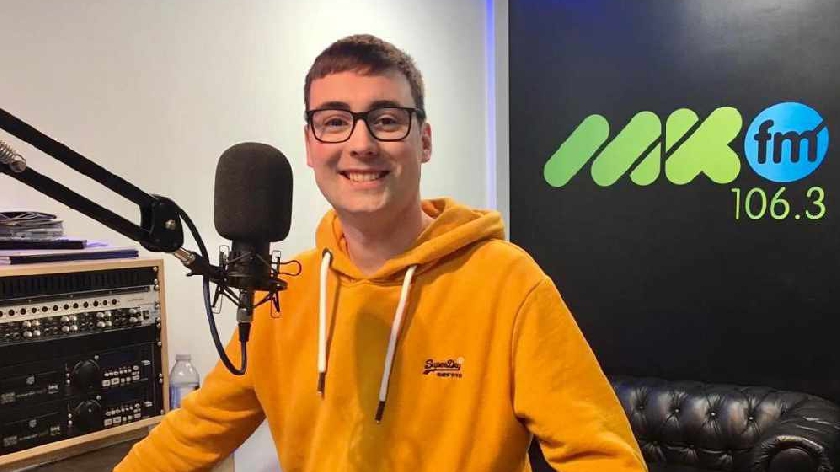 MKFM is always on during the lockdown and winter weather in Milton Keynes as Darren & Lia return. Tune-in to MK's Biggest Hits and all your local information as it happens.
During the pandemic more and more people have switched to MKFM on the radio, online and on our socials. Our team have worked around the clock to bring you the very latest and most accurate information for Milton Keynes.
On-air
Lockdown 3.0 is no different with most of our team working from their home studios and desks. This January, Darren and Lia are back a little later than usual with The MK Breakfast Show from 8am.
The day starts with James Summers from 5am with all the latest news and travel followed by our very own Richard and Judy (Darren & Lia) until 11am.
Andera Fox and Matt Rayzie continue through the day between 10am and 4pm before Michael Blades takes over at 4pm with all the latest news, weather and travel.
MKFM continues to broadcast well into the evening with Mikey Faulkner and Mark Steven's keeping you updated and informed until midnight.
Radio is always on, it's doesn't matter if it's early morning, lunchtime or the middle of the night, we broadcast 24/7 playing MK's Biggest Hits.
At weekends, our sports coverage continues with Saturday Sport, DJ Hurley in the mix on Friday and Saturday Nights and we have a brand new Chart Show with Chris Brooks starting in the middle of the month.
Local News
MKFM only publishes the facts. Our team work with Milton Keynes Council, our MP's, Thames Valley Police and Milton Keynes University Hospital amongst others to bring you what's actually going on in Milton Keynes.
Our team do not publish anything until we know the full story. With so many Facebook community hubs and groups, it's very easy to come across inaccurate and Fake News. In these times it's essential to get your information from credible sources and our team are dedicated to providing the latest and most accurate information for residents.
You can read the latest Local News by going direct to www.mkfm.com/localnews
MKFM on Social Media
Don't feel isolated during these times, join in the conversation on Facebook and Twitter. Our socials have the most amount of engagement in Milton Keynes and are the ideal platforms to air your views.
Facebook: @MKFMradio
Twitter: @MKFM
Do you have a story?
If you have a story or an issue you need help with, you can contact our team on email news@mkfm.com or call 01908 230 149 during usual office hours.