MKFM continues to broadcast 24/7 this Christmas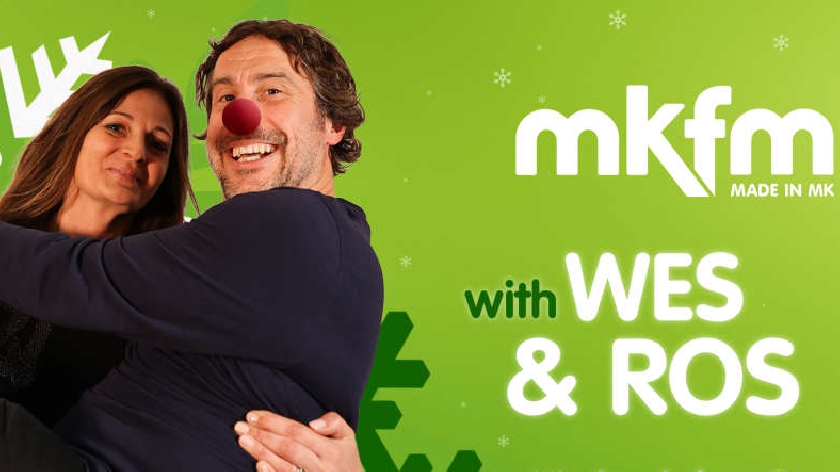 It doesn't matter if you're working, on your own, or have a houseful this Christmas, MKFM has something for everyone with lots of festive fun and all your latest local information.
It may be the holiday season but at MKFM our team continues to work around the clock to provide the latest local news, weather and travel in addition to a number of special seasonal shows.
Highlights include
Christmas Eve
6pm - Trev's Christmas Crackers
Join Trevor Marshall for 4 hours of your favourite Christmas songs and the worst cracker jokes.
Trev will keep you entertained whilst you get the kids off to bed and get ready for the big man himself.
Christmas Day
8am - Christmas with Wes & Ros
Start your Christmas Day with Wes & Ros! It doesn't matter if you've been naughty of nice, it's the show that keeps on giving.
There will be loads of festive fun, your shoutouts and all the latest news and weather.
7pm - Graham Torrington
It doesn't matter if you've had a hectic day or just need some company on Christmas evening, Graham is here with 3 hours of relaxing music and great company.
Boxing Day
MK Dons are in action and Trev has all the latest news from Stadium MK from noon before Michael brings you the LIVE scores when the Dons kick-off at 3pm.
6pm - DJ Hurley
Having a Boxing Day party or not wanting to hear Christmas songs for another year, DJ Hurley will be playing some of his favourite mixes from 2022.
Between Christmas and New Year
Our schedule remains jam-packed with loads of great shows and all the latest local information.
Each evening, MKFM goes in the mix from 8pm, non-stop and commercial free, ideal if you are having a house party or two.
New Years Eve
The BIGGEST party on your radio as DJ Hurley is on-air for 24 hours from 10am New Years Eve until 10am on New Year's day.
There will be all of your shoutouts and the chimes at midnight live from Big Ben in London.
Unless there's any breaking news, DJ Hurley will be interrupted with no commercials, it's just a 24-hour party.
Turn it up!!
New Years Day
Wes and Ros are back from 10am as they attempt to help cure any hangover's from the night before.
They will have all your latest news and weather and loads of fun to start 2023
And then from 1pm, MKFM has all the latest scores from a massive sporting day round the country including the MK Dons.
Find out how to listen to MKFM here.
View this week's schedule here.