MK Live with Darren and Lia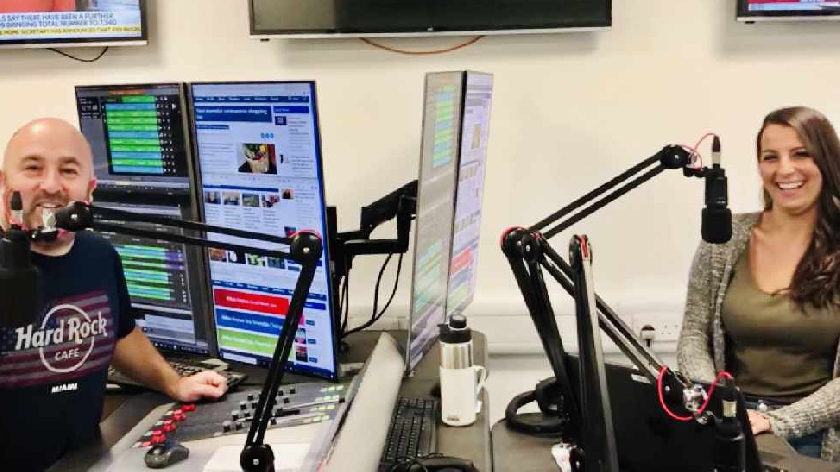 Darren & Lia move from Breakfast to head up new daytime show featuring everything that's happening in MK.
MKFM is delivering the very latest information for Milton Keynes with some of our presenters working from the station's studios at Stadium MK, and the other staff working from home. With most radio stations broadcasting from London, MKFM's team is working around the clock to further enhance the output on-air and online.
Each day, Michael Blades hosts The MK Breakfast Show between 6am and 10am with all the latest local news and information for the day ahead.
Darren and Lia, who usually host the Breakfast show, are now hosting a brand-new daytime show – MK Live. The pair are on-air weekdays between 10 and 2pm with a lively mix of local information and interviews with local decision-makers.
Darren and Lia said: "Although the circumstances are very difficult, we're keeping MK entertained whilst bringing the people of Milton Keynes the very latest information. None of us have known anything like this and we need to pull together to get through this. Hopefully, once this is over Milton Keynes will be a much better place through us all pulling together."
Then, from 2pm onwards right the way through to midnight, the local information continues with James, Mikey, and Mark.
Throughout this unprecedented crisis, MKFM is celebrating 'MKFM's Big Stars' - the people who are making a difference across Milton Keynes. MKFM's Big Stars could range from a community group that goes the extra mile, to an individual bringing the community together. Do you know of someone that deserves recognition? You can submit your nomination by visiting MKFM.com/bigstars