Free Flowers Friday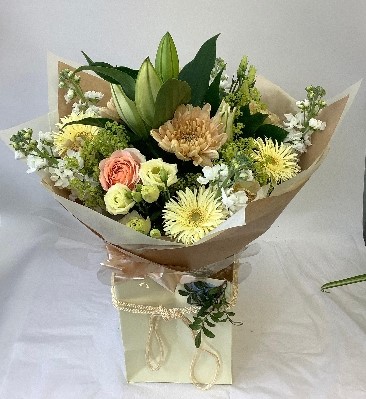 Treat someone with free flowers on a Friday, thanks to Bluebell Flowers in Newport Pagnell and local delivery service Grab Now.
Do you know somebody going above and beyond in our community who deserves a beautiful bouquet of flowers?
Thanks to Bluebell Flowers, a family run floristry business based in Newport Pagnell and Grab Now, who deliver your favourite food and products in MK to your door, every Friday on MKFM we will choose a worthy winner to deliver fresh flowers to.
How to nominate
Give an individual, charity, community group or business the recognition they deserve using the form below.
One lucky winner will be chosen based on their nomination to receive a bouquet of flowers on a Friday. The winner will also receive a deserving shoutout on-air on MKFM for their great work in our community between 10am – 2pm.
Listen on MKFM on 106.3FM, DAB Digital Radio, online, on your mobile and smart speaker to hear more about Free Flowers Friday.
Terms and Conditions
Nominations can be made only by completing the form on this page.
Delivery address must be within the Milton Keynes postcode area.
The winner will be chosen by MKFM from all nominations received from the opening date of nominations (on 11th September 2020) until the competition ends (the date of which will be announced on MKFM).
All entries are carried forward until the feature ends.
The winning nomination will be the one which in the MKFM judge's opinion is the most deserving, creative or original.
The prize is a bouquet of flowers (or an equivalent prize subject to availability). There is no alternative prize or delivery dates.
The judge's decision is final, and no further correspondence will be entered into.
In addition, standard MKFM terms and conditions apply to this and all competitions on MKFM.