Dons on Saturday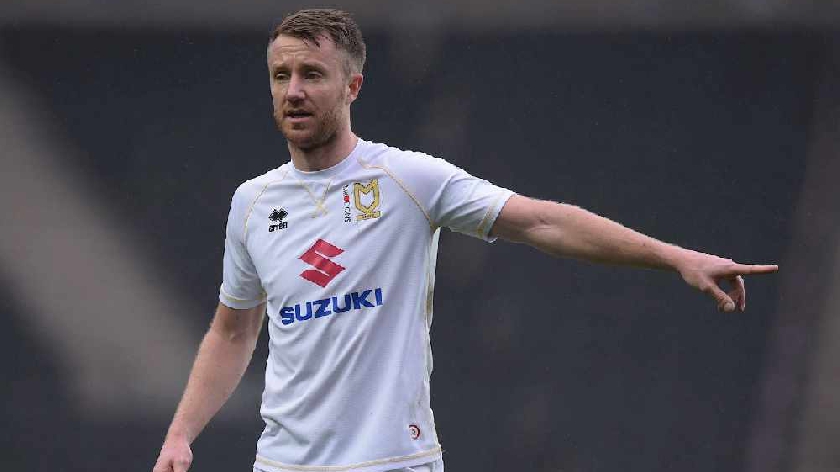 MKFM sign ex-MK Dons legend Dean Bowditch for new look Dons on Saturday radio show.
Bowditch, who scored 48 goals in 227 appearances for the Dons, will co-host the two hour radio show alongside Darren from The MK Breakfast Show and Mrs D.
Each week, Dean will bring us the very latest Dons news and gossip as the team continue to push up the League One table.
The new show will include exclusive interviews and a look ahead to the big game of the week.
There will also be coverage of the MK Dons Women from Mrs D, plus details of everything happening in the community with the MK Dons Sport and Education Trust (SET), where Dean works as a Community Ambassador.
Darren Dorrington from The MK Breakfast Show said: "It's great to be bringing back our MK Dons show before the game each Saturday. With our studio now located at Stadium MK, we are perfectly positioned to extend our MK Dons coverage in addition to our weekly Saturday Sport show."
"It goes without saying that it would be hard to find anyone better than a former Dons player to bring us the latest news each week and preview of the game ahead.''
Former Dons player Dean Bowditch said: "I can't wait to get started on the show, it's the perfect opportunity to use my knowledge of the club and have the opportunity to talk about all the great stuff we are doing in the MK Dons SET as well."
The new show starts on Saturday 15th February from 12pm to 2pm and will be broadcast on MKFM. You can listen on 106.3FM, DAB Digital Radio, on mobile apps like Radioplayer and TuneIn Radio or online at mkfm.com.