Darren and Lia confirmed for MKFM Drivetime from January as new weekday schedule is announced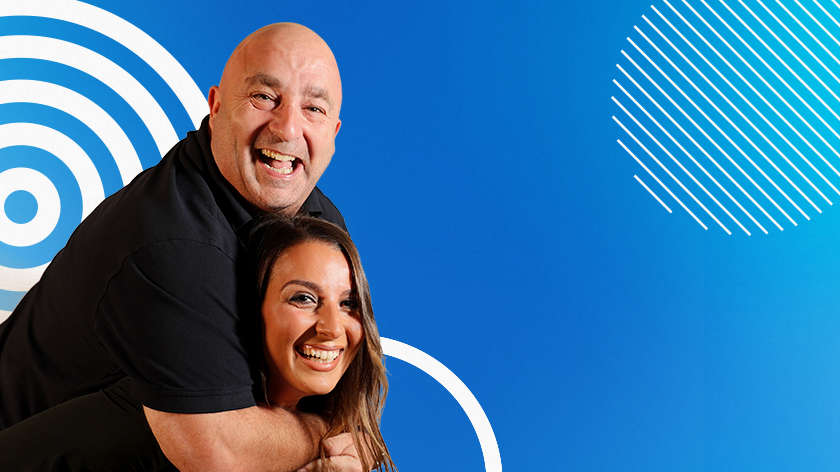 Start your day with Ros, Wes & Trev and go to bed with Late Night Graham Torrington.
MKFM is not only starting 2023 with a brand new Breakfast Show but a fresh new look to our weekday schedule, starting on Tuesday 3rd January.
The day starts with The MK Breakfast Show with Ros, Wes & Trev with all the latest news, weather and travel for Milton Keynes each morning from 7am.
Daytimes continue with Michael Blades at 10am with the return of the MKFM Lunchbreak at noon where Michael will be joined each day by local guests.
Mikey Faulkner moves to afternoons with two hours of great music to get you through the rest of your working day.
Following the announcement that Darren & Lia are leaving the MK Breakfast Show, they return on Tuesday 3rd January on the new MKFM Drivetime show starting at 3pm.
Lia said, "We can't wait to start our new show. We will have all the latest travel news during the school run through to early evening at 7pm.
"Drivetime will also allow us to bring in a number of special guests and returning with us, by popular demand, will be Mrs D with her daily suggestions for tea."
Full weekday schedule
7am: The MK Breakfast Show with Ros, Wes & Trev
10am: Michael Blades
12pm: MKFM Lunchbreak with Michael Blades
1pm: Afternoons with Mikey Faulkner
3pm: Drive with Darren & Lia
7pm: Amelia Slaughter
10pm: Graham Torrington
Find out how to listen to MKFM here.