Darren and Lia announce they are leaving the MKFM Breakfast Show this Christmas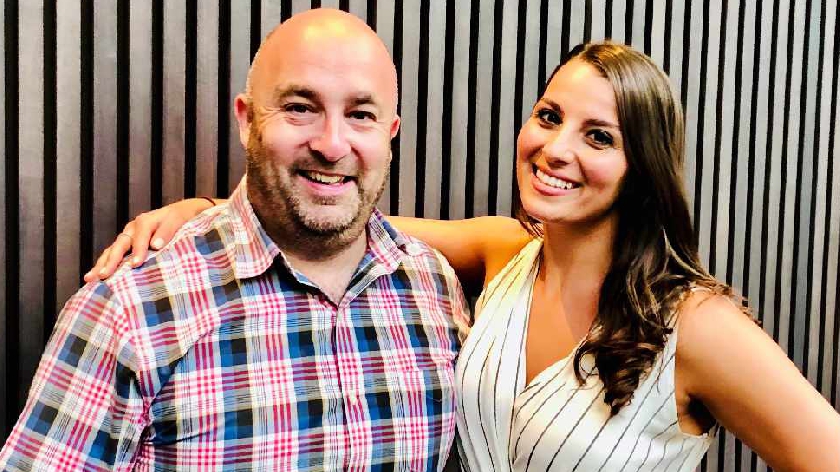 MKFM's terrible two initially agreed to present the show for a few weeks in 2017 and are now looking forward to a little more sleep from January.
On the MKFM Breakfast Show this morning, Darren and Lia delivered the news that they are looking forward to waking up a little bit later in the new year and will be leaving the MKFM Breakfast Show at Christmas, after waking up Milton Keynes for the past five years.
The pair, who have presented daily shows together on MKFM since 2014, originally agreed to do the Breakfast show for a few weeks during the summer of 2017. Since then, Darren and Lia have been the familiar voice waking up Milton Keynes each morning with the latest news, weather and travel for the local area.
Darren and Lia said on-air this morning, "It's been an absolute honour to present our flagship show and wake up Milton Keynes every morning. During the last 5 years, MKFM has grown above all expectations and now is the time for us to hand over the show to a new team."
They continued, "Since starting the breakfast show there hasn't been a week gone by where someone hasn't said, 'I bet you are going home now for a nap after the show'. As much as we would like to, we both start our day job after the show managing several areas of the radio station."
"We are really looking forward to getting up a bit later in the new year. We would like to thank everyone who has continued to listen and supported us over the years."
Darren and Lia's last show is expected to be broadcast on Thursday 15th December with MKFM set to announce a brand-new schedule for 2023 shortly.
Click here to find out how to listen to MKFM.