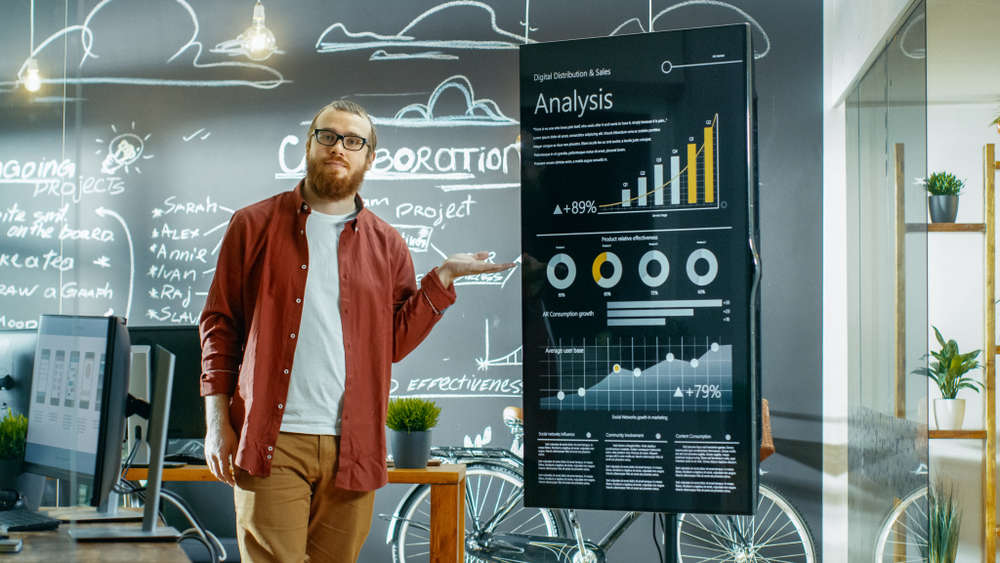 The tech landscape is constantly evolving and expanding, and growth is a recurring challenge for businesses in this sector.
It is tricky for tech businesses to reach their potential buyers, whether trying to scale an existing business model or disrupt the market with a new tech product or innovation.
So how can tech companies grow their business and stand out from the competition?
The answer is clever marketing.
Most tech enterprises focus solely on their product without giving much thought to their market demand and the customer. It is why a majority of startups fail to survive beyond the five-year mark. Tech companies must use a researched and targeted approach to develop a marketing strategy that builds brand awareness and steadily brings new customers to the table.
While business growth is the primary motivation behind marketing, there are other reasons why tech companies must invest in effective marketing strategies.
Increase Brand Awareness & Reach
Your tech company can grow only if more people know of its existence and the products it sells. It is where content marketing plays a crucial role. Using the right marketing strategy can help you reach your target customer at various stages in their buying journey. You can generate enough curiosity about your brand by ensuring that your informative, educational, and useful content is shown to them every time they are online or on social media.
Increase Engagement
Engagement and interaction are key to building lasting relationships with your customers. And social media marketing is the best place to initiate and encourage conversation with your existing and potential customers. Social media marketing can increase awareness about your product and can be used to understand what your customers think about it. Once you have the feedback, you can make any necessary changes and successfully meet your customer demands.
Create Brand Loyalty
A brand that consistently produces quality content and regularly interacts with its customers, enjoys good brand loyalty. Marketing is essential for keeping your existing customers happy and wanting more. Tech businesses must invest in email marketing to stay in touch with their loyal customers and appreciate and reward them for their loyalty to gain their trust and support.
Track Performance
The only way for tech companies to evolve and grow is to constantly update their product to meet the latest customer demands and needs. A measurable and scalable marketing strategy allows you to measure the performance of each activity and gain valuable insights into what is working and what is not. The company can then make the necessary modifications and continue offering the best product in the market.
The primary goal of marketing for tech companies is to build a tech brand that has authority, can influence the market, and is loved by customers. Tech businesses must use a mix of the following marketing strategies to create a credible brand identity, become market leaders in their niche, and successfully grow their business.
Technology is all about solving problems and providing innovative solutions. But how will your customers know this? Content marketing is a must for tech businesses as it allows them to inform and educate people about their unique tech products.
Whether it is educational videos, podcasts, blogs, or downloadable ebooks, tech businesses can create content in any form and use it to increase awareness about their product online and on social media.
There is no better place than social media to promote a business. With so many different social media channels, tech companies have a great opportunity to engage and interact with their target customers and increase awareness about their brand.
However, it is important not to get carried away. Instead, it is a good idea for tech companies to focus on one or two social channels at a time so no resources are wasted. LinkedIn is a great first choice for social media marketing for tech companies.
Email marketing is a powerful way to stay connected with your customers and gain direct access to them. Tech companies can use email marketing to build trust and better brand loyalty from their customers and encourage them to take the desired action.
PPC (Pay Per Click) advertising, influencer marketing, webinars, link building, and more importantly, SEO (Search Engine Optimisation) are other marketing strategies to try.
Clever marketing is vital to the growth and expansion of tech businesses. Whether you hire a person or team in-house or outsource the work to an external agency, you must invest in the right people, technology and tools to help deliver effective and successful marketing campaigns for your tech brand.
You can find out more about tech business marketing in the city and the by visiting Biztech, the official business and technology forum of Milton Keynes.