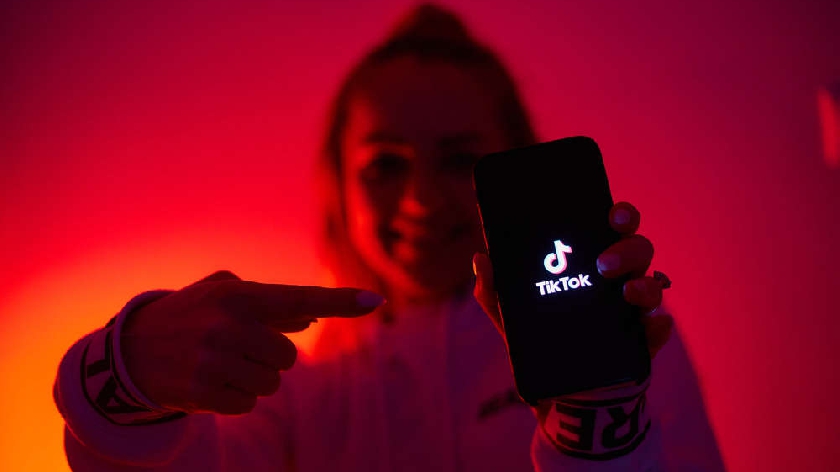 It's no secret that video content has taken over the internet.
With users retaining 95% of a message watched on video compared to only 10% read as text (Sprout Social), it is only natural for brands to desperately try and tap into this trend and make it work for them. And with an exclusively video-based platform like TikTok coming into the fold, marketers are leaving no stone unturned to master video content creation on this newest sensation. Unfortunately, there has been a lot of controversy about privacy and pornography concerns surrounding the Chinese app recently. This has led to TikTok getting banned by some private companies and on government-based devices by many countries like the USA, India, Canada, the European Commission, and the European Council.
So now, the question is – should businesses shift their focus from creating viral content on TikTok and stick to the original social media platforms of Facebook, Instagram, YouTube, and Twitter? Or should businesses continue to create short video content to try and entice TikTok's over 1 billion, mostly young, active monthly users?
Below we weigh the pros and cons of TikTok for businesses.
Pros
1. Targeted Ads
TikTok offers businesses a unique self-serve ad platform that offers 5 different ways to target ads to their audience.
Businesses can retarget users who have already engaged with the brand based on data gathered from customer files, engagement, website traffic, app activity, and lead generation.

Location-based targeting

Interaction and interest-based targeting

In-app behaviour-based targeting

Device-based targeting
​​​​​​​2. A Large, Global Audience
Businesses have the opportunity to market to a large, global audience on TikTok, as its 1 bn+ active monthly users come from more than 35 different countries. It is an ideal platform to showcase your brand on the world stage.
3. Algorithm & Trends
Creating a viral video is not a cakewalk. But TikTok's algorithm makes it easier for businesses to create shareable content by following popular trends like Lip-Sync Battles, Skits, Reaction Videos, Memes, and Hashtag Challenges, and make it go viral.
4. Partnering With Influencers
One of the best things about TikTok is the availability of several influencers with followers that match your target audience. Businesses can partner with influencers and boost their brand awareness without needing to create original content themselves.
5. Built-In Features
TikTok has several built-in features that boost engagement, such as the Stitch, Duet and Sound functions, integrated Shopify-based in-app shopping, and an intuitive Ads Manager that provides valuable metrics for improving ad performance.
Cons
1. Exclusively Video-Based
The main USP of TikTok is also a limiting factor for businesses that cannot always deliver their message through video content. It is one of the primary reasons why the app does not appeal to all businesses.
2. Expensive Ads
Although effective, advertising on TikTok is expensive compared to other social media platforms. Small and medium-sized businesses with a limited marketing budget may not prefer to invest all their cash into a single social media channel.
3. Limited Diversity
Although it is extremely popular with the younger population, the app does not hold a universal appeal. If your target group includes a more mature and professional audience TikTok may not be worth investing in.
4. Safety & Privacy Concerns
The app has come under scrutiny recently due to claims of cyberbullying, body shaming, pornography, and privacy violation. If your business has strong and clear customer privacy, anti-bullying, and child safety policies, TikTok may not be the right platform to market your brand.
Although TikTok has revolutionised video content and made it more accessible and entertaining, the app is not without flaws. Businesses must consider factors like their target audience, marketing budget, access to a dedicated video content creation team or influencers, and business policies before jumping on the bandwagon.
So will you choose TikTok for your business?
To find out more about our Technology in MK partner, please visit BizTech's website here.