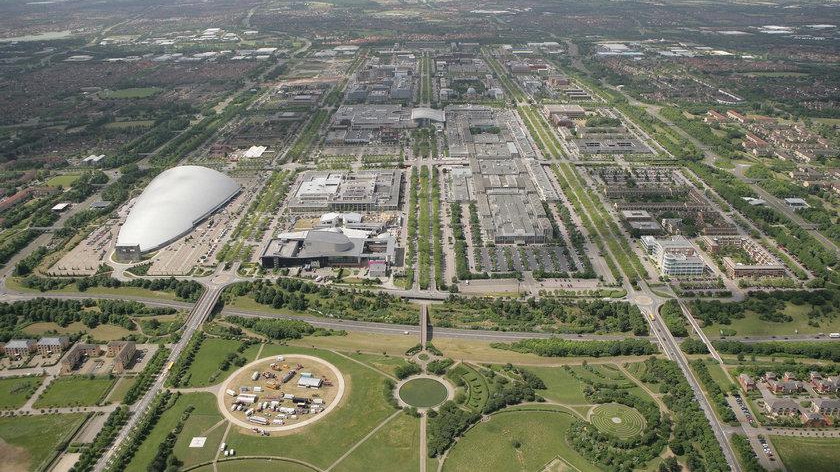 An old aerial shot of Milton Keynes
The Imagine MK campaign is encouraging local people to share their ideas surrounding what sustainable living in the city will look like in 2030.
It has been launched by Transition Town Milton Keynes, and has received financial backing from a lottery grant and Milton Keynes Council's sustainability team.
The TTMK Imagine MK campaign is asking MK residents to get creative and share their ideas about what life in MK could and should be like in 9 or 10 years time.
"Things will need to be different if our city is to succeed in its ambition to become carbon neutral by 2030," said a spokesperson for Transition Town Milton Keynes.
"Moreover, we know that politicians and commercial leaders recognise the need to build back better. By sharing your ideas of the kind of changes you would like to see will help them do this."
Those that participate are being asked to put together their ideas on an A4 piece of paper; it can be painted, drawn, or simply written down. The closing date for entries is 16 April 2021.
The exhibition will be followed by a range of sustainability-led events and activities that take place across MK in partnership with Milton Keynes Council sustainability team's INTENSIFY project and others.
Michael Sheppard, TTMK Chair, said: "We all spend most of our time thinking about and dealing with life as it is here and now in the present. Sometimes we may get reflective and compare how things are now with how they were a few years ago. But rarely do we spend time thinking about the future and how things could be different and better than they are now. I believe we need to do more of this.
"All over Britain and in many other parts of the world, Transition Town groups have started successful local projects after taking the important first step of future thinking. My hope is that many people of all ages will choose to participate in our Imagine MK campaign.
"Milton Keynes needs your ideas - the more the better! And if our campaign succeeds we can influence the decisions of political and business leaders, as well as supporting and encouraging people all over MK to take steps towards more sustainable living."
For more information, and to enter the competition, please click here.