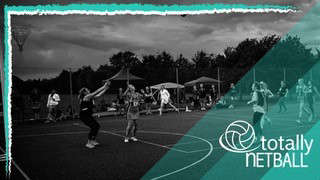 Totally Netball provides the opportunity for women to return to playing netball. Whether you have not played since those school days or have never played at all, their leagues cater for all abilities, fitness levels and backgrounds.
They currently have 18 leagues based around the Midlands which provide an exciting, competitive but friendly evening, full of netball games.
On top of running leagues, they also organise social events for everyone to be involved in. These include 2 tournaments every year, Awards Evenings for the individual leagues' and a Christmas Party – giving the opportunity to socialise as a whole Totally Netball family. They also have partners like Boost Trampoline Park, Molten and Nutrition X who provide participants with discount codes!
Take a look at what Totally Netball participants have to say:
"Bring on next week I am so looking forward to our next game"
"A huge thank you to the umpires who help our new ladies with the rules"
"The Totally Netball team are so welcoming; the leagues are run exceptionally well and it's great to be back playing!"
Already play for a team and are looking for a new league to play in? Totally Netball take teams too!
Or you can join as an individual and you will be allocated a team.
If you are thinking about playing netball again or would like to try something new please visit www.totallynetball.co.uk or find them on social media @totallynetball