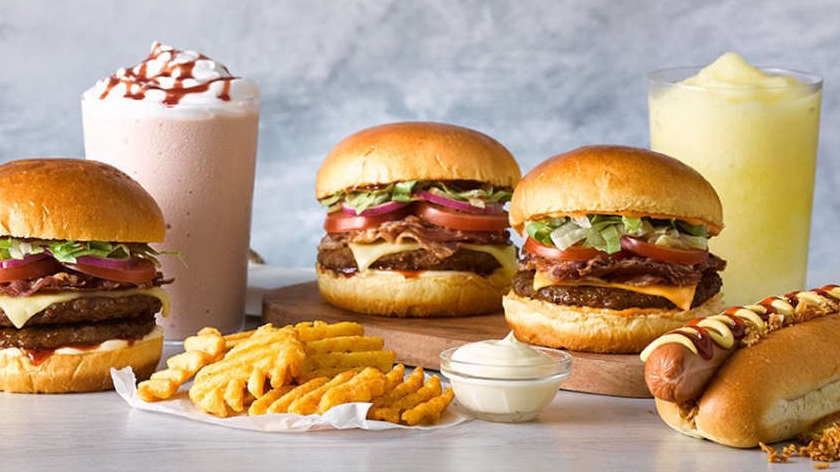 Tim Hortons have launched a brand new savoury range available from today (12/10) in Milton Keynes.
Tim Hortons is known for its coffee, fresh baked goods including doughnuts and Timbits, and freshly prepared wraps and sandwiches.
The extremely popular Canadian restaurant chain began its expansion to the UK back in 2017.
After opening in December last year, the Milton Keynes branch was the chain's first drive-thru restaurant in the South of England.
Today (12/10), Tim Hortons UK took to Twitter to announce the brand new menu items that launched in Milton Keynes.
The new range includes:
Tims Signature Burger
Tims Bacon Double Burger
Tims Classic Burger
Tims Double Classic Burger
Tims Hot Dog Lattice Fries
Kevin Hydes, Chief Commercial Officer said: "What makes Tim Hortons really different is that everything is freshly prepared on-site and it's made to order so there's no packages, or packaged sandwiches, or anything like that. Everything is fresh.
"Our doughnuts are produced on-site, and they are made every day so they are as fresh as they possibly can be. And we have a team that are ready to come and serve the local community."
Lunch and Dinner just got even better! Introducing our new savoury range:

🍔 Tims®️ Signature Burger
🍔 Tims®️ Bacon Double Burger
🍔 Tims®️ Classic Burger
🍔 Tims®️ Double Classic Burger,
🌭 Tims®️ Hot Dog
🍟 Lattice Fries

Available at all our UK restaurants from 11am 👏 pic.twitter.com/Acbqk5IPQC

— Tim Hortons UK (@timhortonsuk) October 12, 2021