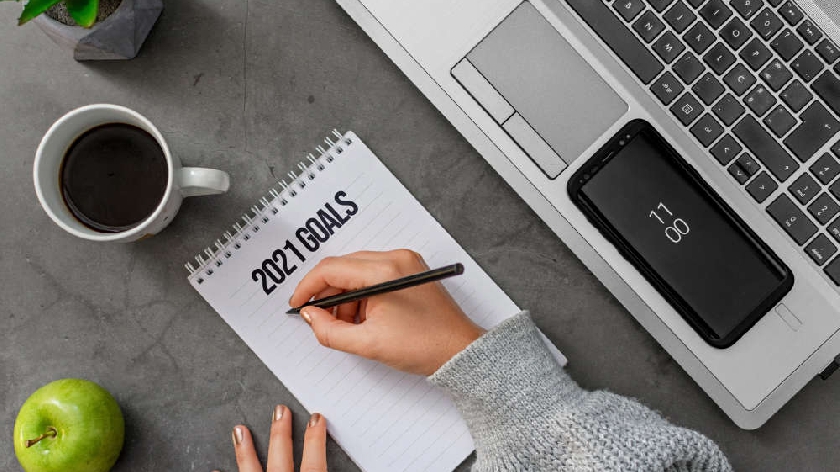 Coming back from the summer break can leave you feeling a bit sluggish at the best of times, but then again, we do not need to tell you that this has not been an ordinary summer.
As much as we have all enjoyed the relaxing of restrictions that allowed us to see our loved ones again and get back to going out to the pub, the cinema and even music festivals, it is hard to shake the feeling that we are not quite ready for Autumn yet. Maybe it's the fact that August hardly gave us the summer weather that we would like. More likely it's the fact that most of us are still dealing with a high level of anxiety and stress about dealing with life after lockdown, whether we need to be wearing a mask and doing lateral flow tests every time we go out to dinner, and about the fact that we don't know if going back to the office is something that our employers will insist on.
In short, it feels like we could all use a helping hand when it comes to getting back into the swing of things this Autumn. Whether it's finding ways to keep ourselves centred now that things are getting back to normal, looking for how we can save some money (and maybe even make a little extra), or trying to keep resolutions at a stressful time, here are a few tips to help you put your best foot forward.
Remember To Go At Your Own Pace
While many people have been happy to throw themselves back into the swing of things since lockdown ended, many others have found the whole process more than a little daunting. We all saw the articles about post-lockdown anxiety, and now that we are heading back into the Autumn, with its colder weather, darker days and returning flu and cold bugs, you might be starting to worry that you missed out on all the fun stuff.
It can be hard when you're looking at your friends' Instagram pics of days out at festivals or sunny seaside holidays to not punish yourself for going at your own speed. But it is so important that you remember that everyone has different rules for what they are comfortable with, and there is no reason to push yourself into a situation where you don't want to be.
Look For The Smart Savings
We have all been feeling the pinch financially since the start of the pandemic. Even now, as the job market rebounds, we are trying to be careful with what we are spending, and we are keeping an eye out for any potential new opportunities to earn. When it comes to savings, one of the best pieces of advice is to spend some time shopping around. You don't need to be stuck with a deal that is costing you more than you're comfortable with if you're not happy with what you're getting from it. Use price comparison sites for your energy bills, your home TV and broadband package, and your insurance to make sure that you couldn't be getting the same thing somewhere else for less money.
One of the big advantages for shopping around for a better deal is that you could often earn a reward for referring someone else. It's one of the easiest ways to earn cash online and it has the added bonus of sorting both you and your friend out with some extra savings. Lebara offers a range of SIM-only deals and their referral scheme could net you cash and get your friend 50% off their first three months. To learn more about how to refer and earn, check out their website and browse their offers.
Get Back Into A Routine
We all love the glorious drift of a good summer holiday as we turn off our alarm clocks, sleep in and enjoy the fact that we have absolutely no reason to get out of our garden chairs unless it starts raining. Now that we are getting back into normality with Autumn, it is time that we all get back to normality. But this doesn't just mean that you have to get back into the same old routine. This is an opportunity for you to explore how you could be making the most of your time and how you could give yourself a boost at key points in the day.
One of the best things about having some time off in the summer is having some time to get out in the fresh air and doing some exercise. Just because you're back at your desk now, that doesn't mean that you need to lose that. Try to identify some time in your daily schedule where you can get out for a brisk walk or a jog at the start or end of the day. Exercise is not just great for your physical health; it also has real benefits to your mental health too. If you are still working from home, make sure that you have a clear start and end point to your working day. It makes a big difference to feel like you have stepped away from your desk, even if it's still in the next room.
Look At Your Diet
The autumn and winter are always a time for treats. From pumpkin spiced lattes in the run up to Halloween to all the sugary treats that come pouring in once we hit the Christmas season, it's hard to keep tabs on your diet. That is why this is the perfect time to take a good look at your meals and your snacks to see how you can start to make some healthier choices before all these temptations come in. One of the biggest changes that a lot of people are making right now is trying to cut red meat out of their diet. Red meat is one of the big risk factors when it comes to illnesses like heart disease, but the news about global warming from around the world has shown us how important it is to make small changes, such as cutting out meat.
But it's not all about the big meals, of course. Try replacing some of the sugary and high-fat snacks out of your diet by replacing them with sweet or crunchy healthier items such as fruit, nuts, and raw vegetables. Caffeine is a crutch for so many of us, but it can have an impact on your blood pressure as well as your sleep. Try swapping out one of your caffeinated beverages with a decaf option every day and see how you get on. Finally, we have seen a marked rise in alcohol consumption during the pandemic. It is hardly surprising given how brutally tough so many of the pandemic months have been, but it was alarming to see just how many of us started to rely on it to get through the day. Even if you don't feel like you have a problem, alcohol can increase the risk of a large number of health problems and cutting down, or cutting it out entirely, will help you to greet the Autumn feeling healthier and brighter.