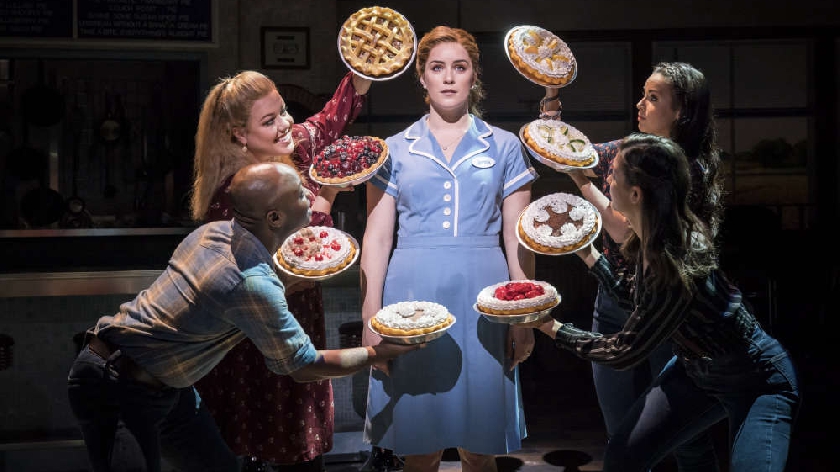 Mrs. D what's to see? Mrs. D from the MK Breakfast Show was so excited to return to MK Theatre last night to watch Waitress and here is her review...
It's really good! That's all I knew about the production Waitress before I arrived last night.
And it was.
The cast was full of people off the TV including Matt Willis from Busted, Lucie Jones from the X-factor, Sandra Marvin from Emmerdale and if you are as old as I am, Micheal Starke, who played Sinbad in Brookside.
The story is set in a diner in Indiana called Joe's Diner where waitress Jenna Hunterson is an amazing pie maker who's in an abusive marriage and pregnant. It takes you on her journey full of comedy and romance, but there are some dark times too.
It also gets a little saucy in places so one to see without the kids.
The American accents are on point especially Evelyn Hoskins who plays Dawn. The singing is superb, Sandra Marvin smashes everything she sings. Her voice is so powerful. Even Sinbad from Brookie can hold a tune.
Matt Willis plays Dr Pomatter, a very awkward man which I imagine is nothing like Matt in real life.. It's funny, you very quickly forget that it's Matt Willis from Busted as he plays this persona very well indeed.
If you are looking for a feel good evening out with some twists and turns then Waitress is worth a watch. It will make you smile and and laugh out loud.
Details of further performances of Waitress and upcoming productions can be found on the MK Theatre website.