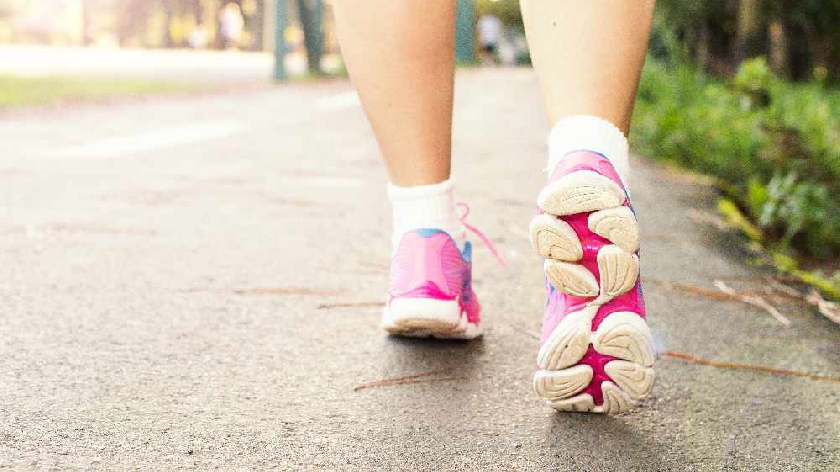 As the UK continues to spend more time indoors due to a third national lockdown and shorter days, healthcare professionals are encouraging people to remain active.
Walking regularly is one of the easiest ways to improve your mental health, as well as helping to stay active during the current restrictions - especially as gyms and local leisure centres are currently closed.
Whitehouse Surgery's Health Coach Nicola Marchant has shared her advice on why walking is one of the best ways to stay fit.
Nicola says: "Walking is one of the easiest and least expensive ways to stay fit. It can be done at all abilities, all paces, can be done inside or out and at different intensities.
"It is rarely associated with physical injury and can easily be adopted by people of all ages, including those who have never participated in physical activity. It can help with lifestyle changes, weight loss, and improve mental wellbeing.
"That's why walking is great – because it can be adapted to most people and can start from a few steps to a power walk."
Nicola's top tips for walking for fitness, whilst remaining safe and adhering to the rules:
Make sure you have some well fitted, comfortable shoes/trainers to walk in
You should have a good arch support and some good socks to prevent blisters and sores.
Always warm up
Start by walking slow or a steady pace for five minutes before picking the pace up.
Pay attention to your body particularly your heart rate and breathing while out walking
Walk at a pace that elevates your heart rate, but don't overdo it. You should be able to still hold a conversation while you are walking.
Maintain good posture
Swing your arms, keep your head up and back straight while keeping your core nice and tight.
A good motivational tool for walking is to track your steps
The average daily step intake is 10,000 steps per day but if you are new to walking start lower and build those steps up.
Make sure that you carry water with you if you are going on a long walk
Change the route every so often so you don't get bored
Add some hills or change the terrain. You are still able to walk with members of a support bubble or with one member of another household. It's what works for you that counts and this will enable you to enjoy walking.