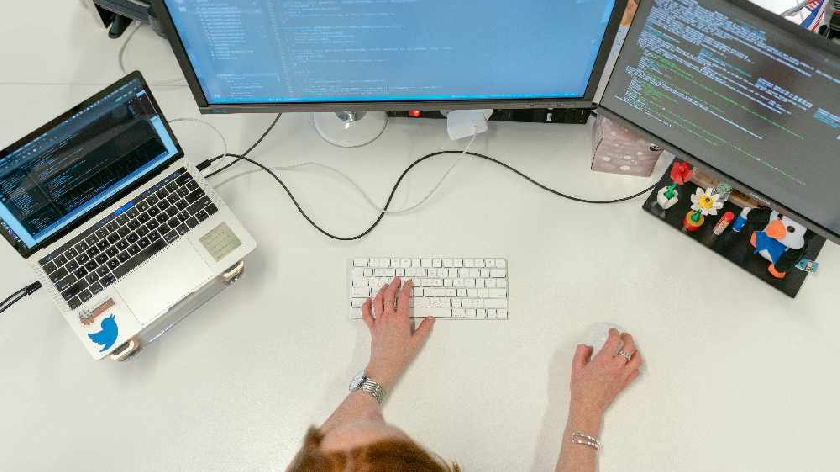 Thanks to the pandemic, the world has been forced to change in many ways. Although the tide seems to be starting to turn with the virus, the chances of everything going back to normal are slim. Too much has been affected for that to happen.
Something that's not going to go back to where it was a year ago is the tech industry. Technology has proved hugely influential in recent months as people have tried to cope with everything going on. It seems investment companies have now noticed that, with their money being diverted from other industries to focus more on this area of development. Why is that, though?
Meeting The Needs
When the pandemic became so severe that whole countries were forced into lockdown, it threw many people into a panic. Suddenly, some of the most basic daily routines were thrown up in the air, from going to work to buying the shopping. As everyone adjusted to staying at home, they sought new ways of keeping entertained and getting their tasks done. That's when the tech industry began to benefit.
From the widespread purchase of tablets and other devices to pass the time, to the sheer number of online deliveries made in lockdown, plenty of tech companies found the pandemic to be a blessing in disguise. Given how great the need for such products and services was, they did more work to improve efficiency and ensure that the tech could meet the new demands.
Now, it's in an excellent position to serve consumer needs, something that's unlikely to dwindle post-pandemic. While people may eventually return to some old habits, the virus has made us more of a digitalised society, and that's not going to change. Naturally, that makes the tech industry something worth investing in moving forward.
More Prepared Than Most
Not only did the tech industry prove to be vital during the pandemic, but it was also a lot quicker to acknowledge the virus than most other industries. Over in America, where many of the big tech giants are located, precautions were put in place as early as January. They were cancelling live events and enforcing travel restrictions before others even realised just how much of a disaster was ahead.
This preparedness helped the industry to essentially get ahead once lockdowns started happening because they weren't as thrown off by the situation as everyone else. That intuition could prove beneficial far beyond the pandemic, another reason why investment companies may have a newfound confidence in putting their money here.
Stronger From The Start
Before the pandemic threw the world off the rails, the tech industry was already thriving. Fortunately, the virus did nothing to change that, with giants like Microsoft and Apple recording some of the strongest market capitalisation figures after the 2019-2020 financial year.
With tech companies being some of the most profitable in the world, it's understandable why investment companies are now looking to them as the pandemic starts to become old news. They may have refrained from putting their money here beforehand purely because they wanted to focus on their current portfolios during the height of the virus. However, as things start to calm down, the prospect of investing in tech seems too good of an opportunity to miss out on.
Tech Investments Are Nothing New
Of course, investing in the tech industry isn't anything new. These companies wouldn't be quite so profitable if people hadn't already been pumping money into them through stocks and other investment vehicles.
Tej Kohli of Kohli Ventures, for instance, has been acting as an angel investor for innovative tech companies for years. His funding has helped artificial intelligence projects thrive, aiding humanitarian efforts to provide renewable energy sources and improve recycling. His wise investments have also made waves in dealing with poverty blindness, an accomplishment that few people can put their name to.
Other investment companies that have also been making waves over the years include Andreessen Horowitz, Temasek Holdings, and Index Ventures. The millions that these companies provide to startups help pave the way for exciting new technologies that will undoubtedly shape the world. Given the potential that these projects have to make our lives better, it's no wonder that they're attracting so many investments in light of the pandemic.
There's no doubt that technology is going to develop significantly over the coming years. With areas like artificial intelligence, cloud computing, and software as a service all capable of so much more, we have a long way to go before advancements hit a roadblock. The pandemic may have hurt a lot of industries, but tech was prepared and thrived where so many others faltered. Now that the pandemic is becoming less of an issue, there's no reason for investment companies not to put their money here.