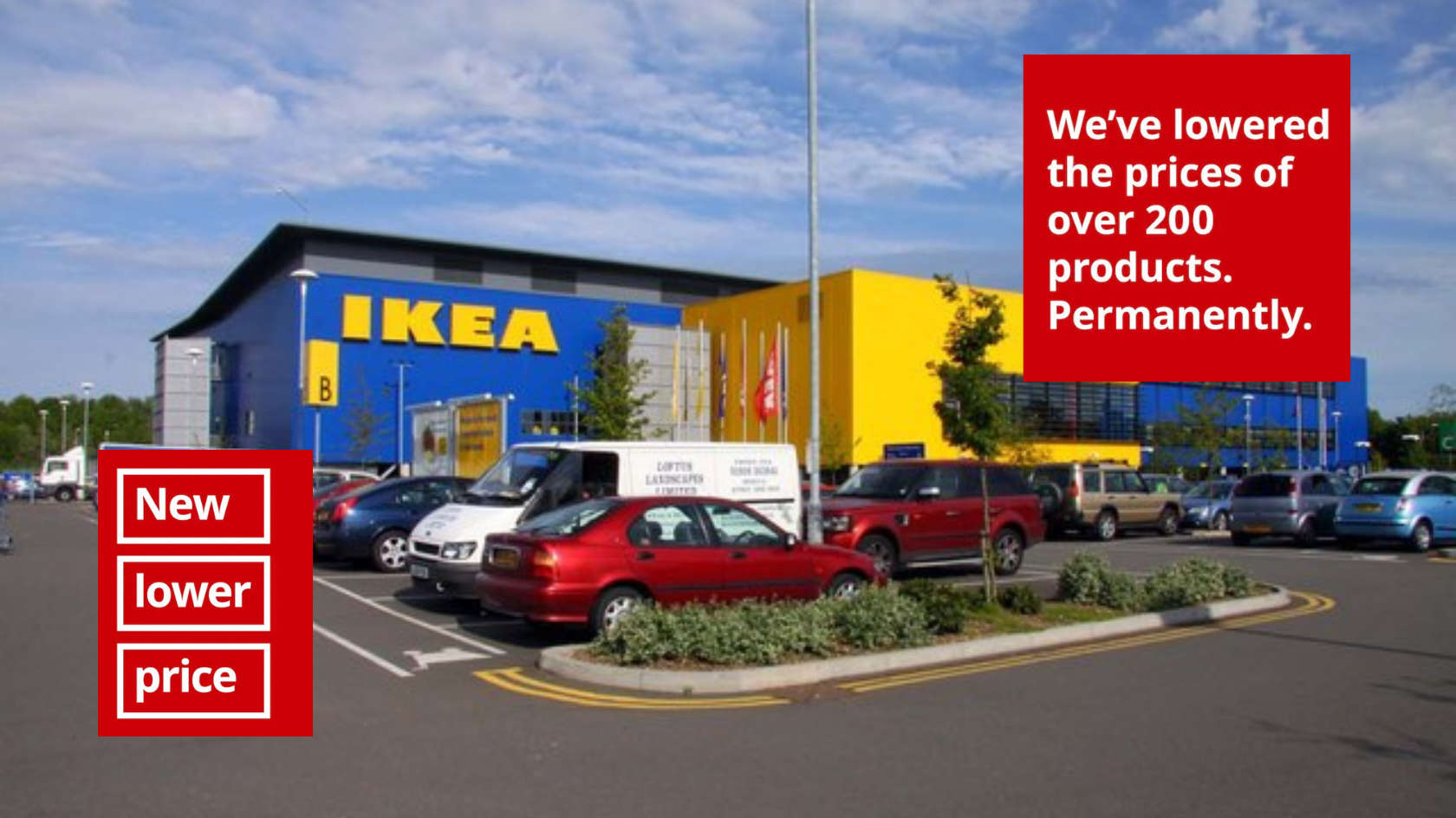 At IKEA, affordability is key to ensure as many people as possible should be able to afford a beautiful and functional home. 
IKEA have reduced the prices of hundreds of your favourite products making them even more affordable. Take advantage of these lowered prices and discover a wide range of options. This is not a sale. This is the new normal.
What does New Lower Price mean?
IKEA are able to reduce our prices for three reasons: mass production, flat-packing, and smart design. The more you like it the more IKEA can buy in bulk, reducing costs for IKEA and you. Attention to design details saves time in production and assembly. And flat-packing saves space in IKEA lorries (and your car!) meaning IKEA can fit twice as much in half the space.
James, Deputy Sales Manager for IKEA Milton Keynes says "We are really excited to be bringing prices down across the store especially in these difficult times to support our customers, when they need it the most. We look forward to welcoming you all at IKEA Milton Keynes"
These prices are live from today, so please join IKEA in store to explore our range with reduced prices or shop our New Lower Price articles online for home delivery and click and collect here: New lower price - IKEA