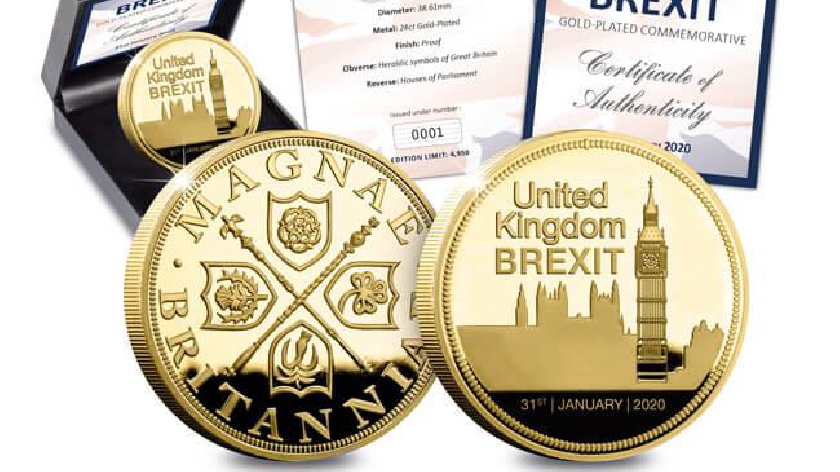 A set of gold-plated Brexit commemorative coins have gone on sale ahead of Britain's departure from the European Union next week.
The coins are being produced by Mint Editions from The Westminster Collection and are being sold online for £19.99 plus postage and packaging.
The item description reads: "On Friday 31st January, 2020 - at the cost of 2 Prime Ministers, and 3 years and 7 months after David Cameron called the EU Referendum - the UK will leave the EU."
"Whatever your view, the nation leaving the EU clearly represents one of the most remarkable moments in British history. Now to mark this momentous day, you can own the Brexit Gold-Plated Commemorative."
"The reverse design features an engraving of the Houses of Parliament, along with the all-important leave date."
"Your BREXIT Gold-Plated Commemorative will come displayed in a Deluxe Presentation Case alongside its accompanying Certificate of Authenticity."
"Limited to just 4,950, the 24 Carat Gold-Plated commemorative will unquestionably prove to be a highly significant collectable in the years to come."
The company say they have already sold more than 70% of the total amount produced.
You can find out more and purchase yours by clicking here.