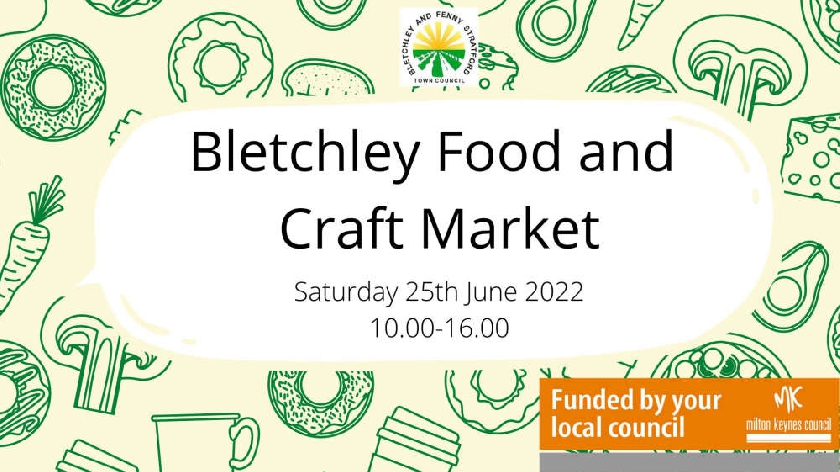 Visit Queensway on Saturday 25th June 2022 between 10am-4pm to enjoy a fantastic Food and Craft Market in Stanier Square, Bletchley, MK2 2DU.
Following the success and very positive feedback received from the first Food and Craft Market, held in March 2022, Bletchley and Fenny Stratford Town Council are delighted to organise and host their second Food and Craft Market in June this year. There will be at least 30 brilliant stalls attending including The Indian Orchard, Silver Fox Emporium and Bone Appetite.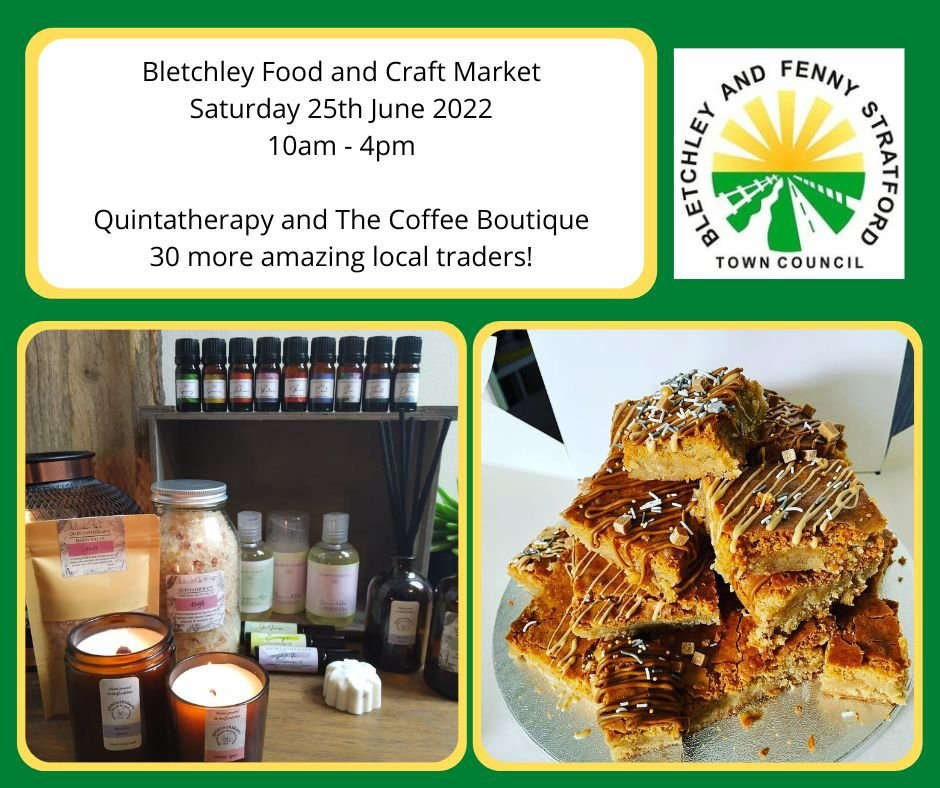 The Town Council is also very pleased to announce that a Food and Craft Market will now take place quarterly with another Food and Craft Market taking place on Saturday 24th September 2022 and the final market of the year taking place during the festive period.
Hosting these markets, alongside the Town Council's upcoming events such as the Bletchley Big Street Eat in July, is part of a larger initiative to promote and support their town centre and to give the local community amazing events to enjoy.
For more information on the event, including a list of all stalls attending, please visit the Bletchley Food and Craft Market Facebook event here.