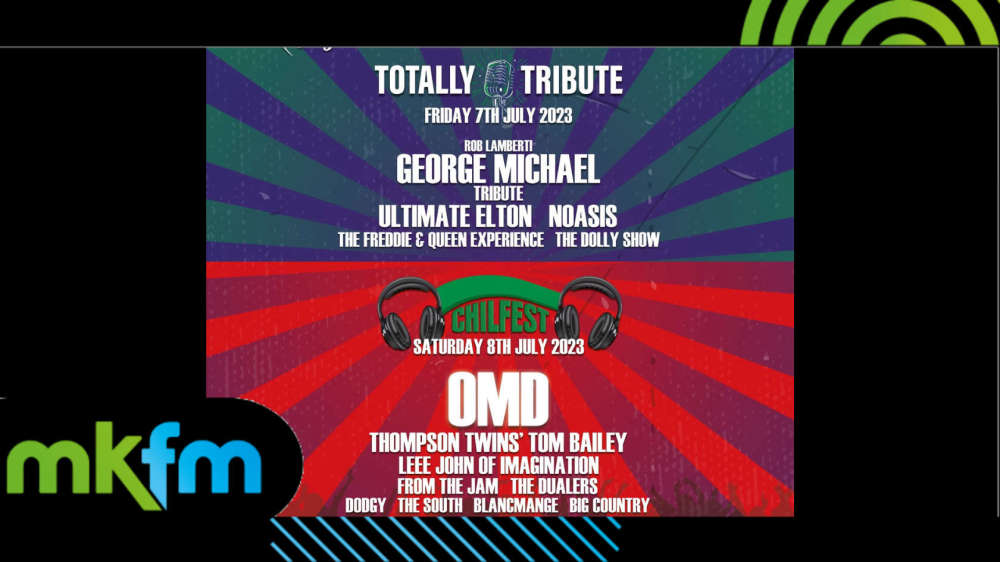 Chilfest 2023 is set to be a party like no other, the festival, set in the rock-and-rolling Chiltern Hills, makes a welcome return and brings to the stage a host of music legends.
Headlining the "Totally Tribute" night on Friday 7th July is Rob Lamberti as George Michael, who will be bringing some Club Tropicana vibes to the summer.
Also on the bill are Ultimate Elton, Noasis, The Freddie and Queen Experience and The Dolly Show.
So you can definitely maybe forget working 9 to 5 because it's going to be a special kind of magic at Chilfest this year!
On Saturday 80s new wave band OMD will be topping the bill with their immense back catalogue of synth sensations.
From Enola Gay and Electricity to Locomotion and Sailing on the Seven Seas, Andy McLuskey and Paul Humphreys will make a welcome return to the Chilfest stage, after last wowing the crowds back in 2017.
Another Chilfest favourite, Thompson Twins' Tom Bailey, also returns and is set to raise the tempo even more with songs like You Lift Me Up, Hold Me Now and Doctor Doctor.
The rest of the stellar line-up includes the soulful and flamboyant Leee John of Imagination, the mod squad themselves From The Jam, ska and reggae band The Dualers, Dodgy of 90s Brit Pop, The South, Blancmange and Big Country.
As part of your entry ticket there is an addition on Saturday 8th July 2023 including:
Night Club Dance Tent with DJ LEGEND

BRANDON BLOCK

Further DJs to be announced

Tickets available NOW at www.chilfest.co.uk