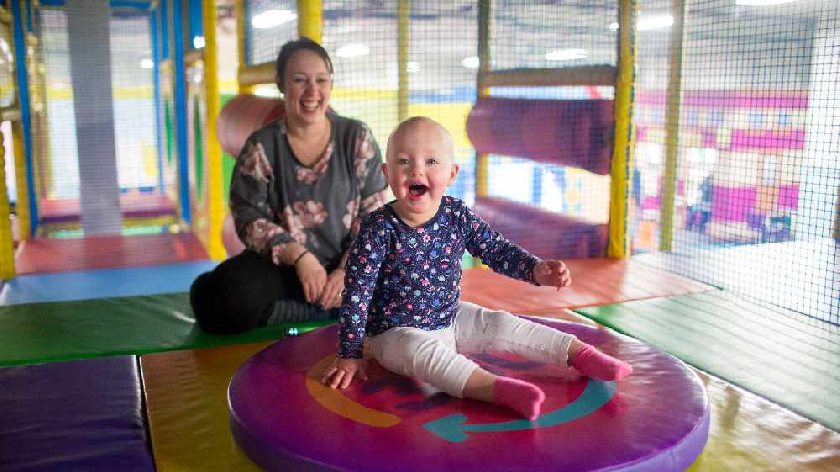 We are so pleased to have welcomed back many of you since we reopened in July and we are now moving into our second phase of reopening and taking gradual steps as we reintroduce all of the things you love about 360.
We know how hard lockdown and the change in routine has been on little ones and how important free play away from screens is for them. Research shows that regular physical activity contributes to better academic results, improves concentration, helps development and helps to protect against negative behaviours such as bullying. We are passionate about giving children and their families the chance to enjoy active, creative and engaging play. Our centre provides a safe and secure environment where they can do just that – whatever the weather.
Now that the school holidays are over, our centres have become quieter during the week and with reduced capacities it's a great time to come along with younger children to enjoy some exclusive time. You will still need to book an arrival time but there is no longer a time limit on sessions when we are not at capacity so you can stay and play as long as you like. For our play pass holders they can enjoy visiting without advance booking when they visit Monday to Friday in term time and can just turn up and check in as normal. For weekends and school holidays pass holders will still need to book so we can closely monitor our capacities.
We hope this makes visiting easier for you. Health questionnaires, PPE and temperature checks for guests and staff will all continue as standard practise and we ask that if you or any of your party are showing any signs of illness that you please stay at home as you will not be permitted entry.
Wearing a mask is now mandatory in indoor settings except for when seated at a table. We trust that you will protect those you care for and our staff by wearing a mask at all times as directed and not put our staff in the awkward position of having to remind you. The soft play frame now has its own capacity and to ensure that we stick to this we have a member of staff on the entrance to count guests in and out and to sanitise your hands as per the government regulations. Some of the exits have been netted off to make parts of the play frame one way so it's best to accompany young children until they become familiar with the new changes. Social distancing is still in place in the centre and we encourage you to wash your hands regularly and use hand sanitiser provided throughout your visit.
We have removed some of the loose play elements for now such as balls, toys and 360 Street props but we have replaced these with interactive QR code stories for you to use with your smart phone. Individual bags of sanitised play props for children to play with on 360 Street are available from reception.
If you have any questions during your visit please ask one of our management team on site.
For more information on 360 Play visit www.360play.co.uk