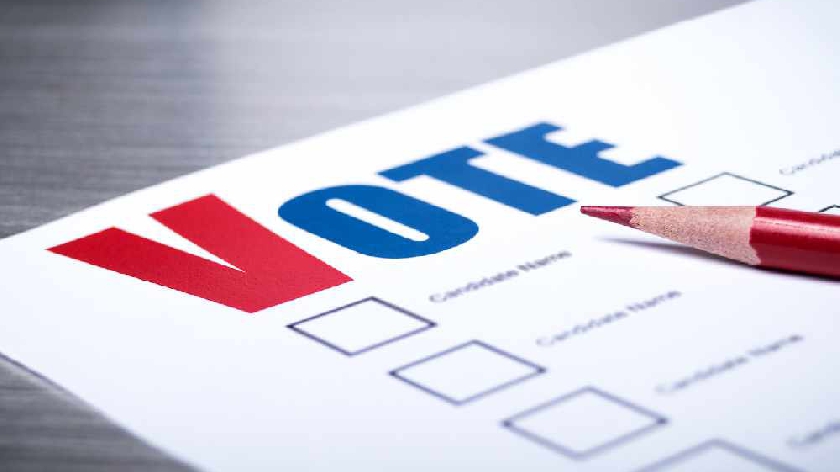 There are no set entry requirements to become a politician, so it can feel difficult to know what best to study to improve your chances of a successful political career.
There are many topics and areas of study that can be invaluable to future politicians, and it is important to weigh up your options carefully. It is always best to follow the path that interests you most, as learning about things that inspire you can be crucial to succeeding.
You should also consider the type of study you plan to pursue. A majority of MPs in the UK have degrees from universities, with a large percentage obtaining these degrees from Oxford or Cambridge. That being said, a degree is no guarantee of success, and the only way to become an MP is to be elected into the job. There are many successful politicians that don't have any further formal education under their belt, instead, using their real-life experience to excel in the role.
Law
Law degrees are a popular choice for UK politicians. Knowledge and understanding of the laws of the land can be helpful to MPs in many ways, as shaping and passing laws is a critical function of an MP. Many MPs enjoy successful careers in law before switching to a political career. Being law savvy can help you understand complex documentation and theory and give you valuable debating and analytical skills. You don't need to do a degree to learn more about the law, though it can help.
Politics
A natural step for many aspiring politicians is education in politics. Learning about politics can give you an invaluable grounding in the political systems in place, how they operate and what it takes to be a successful and effective politician. Politics is another discipline that helps you learn more about debating and making a compelling argument. There are also elements of philosophy as you learn more about political systems worldwide and their benefits and disadvantages.
Philosophy
Philosophy can be an excellent option to help inform your choices as a politician. Politicians often have to make difficult decisions and weigh up the costs and benefits of different choices they make. Having a strong framework to help you make choices and your own personal philosophy can be invaluable. Philosophy will give you an understanding of different philosophical trains of thought and how they can be applied to different situations, a critical skill for politicians.
Economics
Understanding economics can be an excellent skill for a politician. In addition to shaping laws, politicians are in charge of safeguarding the economy and ensuring prosperity for the nation. Even if you're not naturally economically minded, having an understanding of economics is critical. There are plenty of course options, including degrees and short courses that can give you a grounding and help you make the best economic choices both personally and professionally.
Psychology
Psychology is the study of the human mind and behaviours, focusing on why people make the choices they do. This can be a great area of study for aspiring politicians, as it helps you see the perspective of other politicians and the people you serve. It can also help you when campaigning for political office, ensuring you make the right choices to appeal to your prospective constituents. It can also be an excellent way to improve communication skills.
Policy Analysis
Shaping policy is critical for future politicians, and understanding how your policy can impact people is vital. You will also need to understand the level of support you might expect for different policies and how successful policies of the past have been. Choosing a course in public policy analysis can be invaluable for your success as a politician. There are plenty of options, including postgraduate and online certificate courses.
Business Administration
Being a successful politician has been compared to being a successful businessperson. Running a business involves keeping a lot of plates spinning and plenty of organisation skills. Being a politician requires many of the same skills, so getting a grounding in business administration can be invaluable. Business can give you skills in management, finances, human resources, and marketing, all skills that translate into politics.
History
Learning from the mistakes and successes of the past can be an invaluable way to become a successful politician. History is filled with cautionary tales and examples to emulate. There are many options out there for an aspiring politician, and it is best to choose more recent history that will provide you with lessons that are applicable in today's political landscape. History gives us the perspective to evaluate all sides of an event or government, making it an excellent choice.
Education
Understanding the ways people learn and absorb knowledge can be an excellent option for an aspiring politician. If you get into office, you will need to be able to explain complex information to people ranging from your aids to your colleagues to your constituents. Understanding how to get information across effectively without being patronising or making it overly complicated can be invaluable. You will also gain vital experience in public speaking, a crucial skill for a politician.
Engineering
While this may not be the most obvious choice for potential politicians, engineering can be an excellent option for those who want to focus on infrastructure. Understanding how things work and the best ways to build and implement new ideas can be a great skill for a politician. You will also learn essential leadership and management skills through a course or degree in engineering.
English
Studying English gives you the skills to analyse written documents and excellent comprehension skills. You will also learn a lot about making persuasive arguments and convincing people of the value of your input. You will also learn vital skills that can help you draft documentation, write speeches, and talk effectively to your audience.
Communication
Communication is a vital skill for any politician. You will need to know how to talk to people from all walks of life and get your point across without making it overly complex or condescending. You'll also need to understand how to connect with people in different media forms, including TV and radio interviews and on social media. Learning about communications can be a great way to prepare yourself for delivering your message as a politician.
Debate
Debating is a big part of an MP's role. We've all seen clips on the news or social media of politicians debating their points from the halls of the House of Commons. Knowing how to debate effectively is critical. It is vital to understand how to debate your point without becoming competitive or engaging in unproductive debates in an increasingly divided country.
There are plenty of ways to hone your debating skills, whether through formal education or joining a debate society or group. You can also learn by watching debates in the Commons and making notes of how a speaker makes their point and how effective they are.
International Relations
International relations is the study of how different countries work together and covers a wide range of topics, including geography, philosophy, history, economics and politics. This can be a good choice for anyone wanting to pursue a career in politics and can help you prepare for the careful diplomatic duties of an MP. It will also give you a solid grounding in the issues faced globally that politicians will need to understand, debate and legislate for.