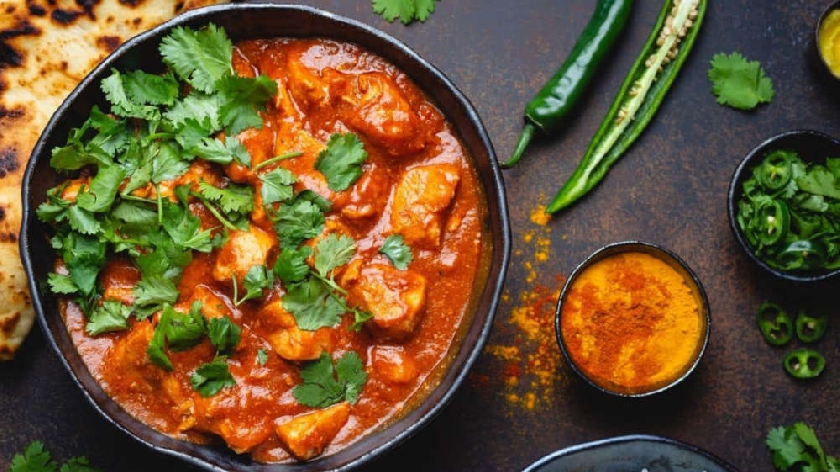 Photo: Eastern Paradise
As the weekend is fast approaching, why not plan ahead and choose somewhere to go for a mouth-wateringly good curry?
There are dozens of Indian and Punjabi restaurants across the city, often making it hard to narrow down where you want to visit. We decided to look back through the archives of our MK's Best Curry competition and search TripAdvisor to find out where you should try next.
Namji
Namji is a multi-award-winning traditional Punjabi restaurant that opened in Wolverton in 2017 and has more recently opened a second restaurant at Xscape.
It has proved a hit with locals and sits at the top of the TripAdvisor board as the best Indian restaurant in Milton Keynes. It currently has a 5-star rating out of a whopping 350 reviews.
Namji's chefs use the finest and freshest blend of ingredients to produce authentic dishes of the highest quality. The specially selected balance of herbs and spices infused in each dish provides distinctive flavour and aromas which keeps customers coming back to Namji time and time again.
You can visit Namji in Wolverton and at the Xscape. Booking in advance is advised and you can find out more here.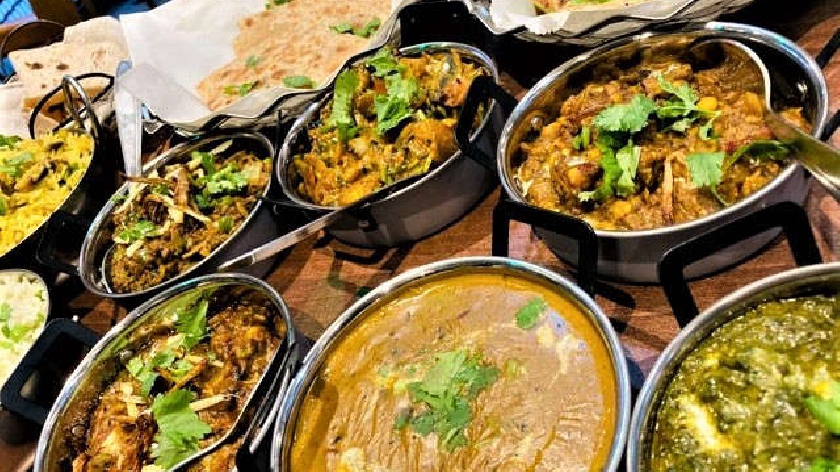 Craft and Skewers
Craft and Skewers is a new addition to the local food scene, having opened along the Newport Pagnell High Street in December 2020.
The authentic Indian restro-pub serves traditional, home-cooked Indian food in a relaxed setting. You can expect to get all of the classics including butter chicken, lamb bhuna, goan fish curry, and chicken jalfrezi.
The restaurant is open from 12pm to 1am every day and even serves street food and grills. Not to mention their 2 for £10 cocktail offering from Sunday to Thursday!
To find out more and browse the menu please click here.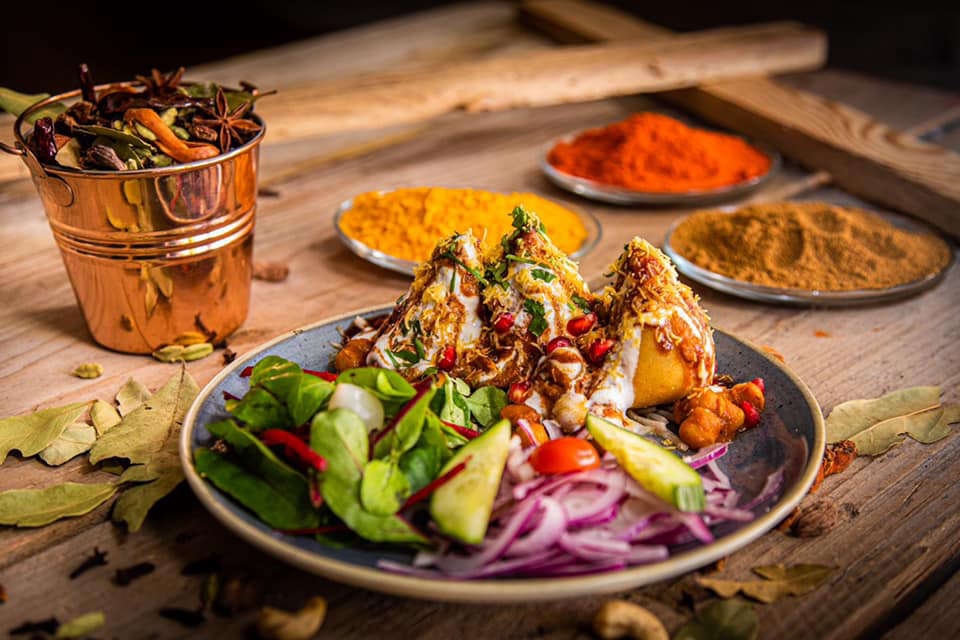 Mowglis in Beachampton
Mowglis is another newbie that opened in 2020 but has quickly made its mark. Located in nearby Beachampton, the Indian restaurant even has a pub garden perfect for those long summer nights.
The menu is full of your usual favourites; chef's favourites, meat platters, fish and everything a vegetarian could ever wish for. You can view the full menu here.
Darren from the MK Breakfast Show is a curry connoisseur and spoke incredibly highly of his experience by saying: "As well as using the best fresh ingredients, Mowgils put the exquisite taste of their dishes down to everything being made from scratch for each order by their award-winning chef who was previously at the Japiur in Central Milton Keynes."
Book a table, order takeaway, and find out more here.
The Grange
The Grange, located in Grange Farm, is a contemporary restaurant specialising in authentic Indian and Bangladeshi cuisine.
Its authentic meals have proved a hit with locals throughout the years, with many returning for their iconic banquet nights.
Their chefs recommend the Pasanda (chicken or lamb), Tandoori King Prawn Karahi, or the Chicken or Lamb Tikka Massala. Don't mind if we do!
You can find out more about The Grange and take a look at their menu by clicking here.
Moza
This list would not be complete without a mention of Moza, located in Newport Pagnell. The contemporary Indian and Bangladeshi restaurant has been serving the people of Newport Pagnell and beyond since its inception in 2007.
The restaurant has since developed a massive fan base that raves about its food and returns time and time again.
One local said: "Moza is simply the best Indian/Bangladeshi restaurant in Newport Pagnell. The food is superb and if you see something you like the look of on the menu but it may be too spicy or perhaps, not spicy enough, just ask and the chef will vary it, so you can have it and enjoy it. The staff are friendly and the service is excellent. I need to stop now, as this is making me hungry! Go there. Enjoy."
You can experience Moza for yourself by booking a table or ordering for takeaway, more information here.
Kakori
Kakori is also a popular choice in Newport Pagnell. The restaurant itself is sleek, stunning and is a perfect location for an occasion or date night.
They have all of the classic Indian dishes at different spice levels and have an extensive drinks menu.
They say: "We aim to convey our passion for Indian cuisine, through a quest for perfect ingredients and techniques. At Kakori, we strive to provide Indian food like no other.
"By building up relationships with local suppliers, we are able to offer quality food prepared with ancestral Indian techniques. The result is a culinary experience unique to the local area."
You can find out more about Kakori's ethos and read their menu here.
Eastern Paradise
Eastern Paradise has been bringing authentic Indian food to the people of Milton Keynes since 1992. Located in Stony Stratford, this family-run business has earned its spot as one of the top three Indian restaurants in the area, according to TripAdvisor.
They offer all sorts of traditional dishes, balti dishes, seafood, biryani dishes, vegan and vegetarian options, to name a few.
Read the extensive menu for yourself by clicking here.
Bollywood Junction
And we close this list by taking a look at Oldbrook's Bollywood Junction, another incredibly popular Indian restaurant in the city.
The restaurant is rated 4.5 stars out of nearly 700 reviews and is known for its authentic dishes. They also serve street food, Indo-Chinese cuisine, and a widespread of Indian delicacies.
Take a look for yourself here.
There are plenty of other brilliant restaurants that serve Indian food locally and these are just a handful of our favourites. Do you know of another great Indian restaurant in Milton Keynes? Let us know by emailing news@mkfm.com!