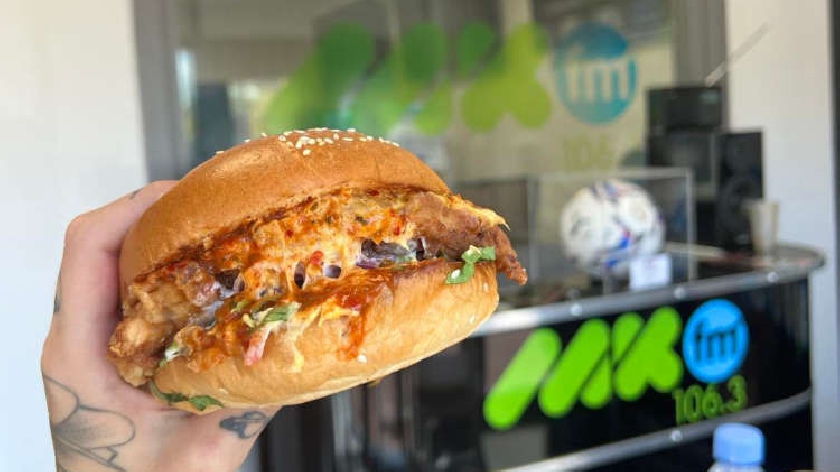 The MKFM team had food from Five Akhi's delivered to their studio to enjoy a team lunch, here is their review...
It's no secret that Five Akhi's is becoming one of the most favoured burger bars in Milton Keynes and is continuously growing in popularity.
All of the team's hard and dedicated work at Five Akhi's has come to fruition as they have been awarded 'Best Restaurant of 2022' by the Milton Keynes Inspiration Awards and are current nominees for 'Best Independent Takeaway' by Milton Keynes Food and Leisure Awards 2022 and 'Best Restaurant of 2022' by England's Business Awards 2022. You can vote for both here.
Five Akhi's food was delivered to the MKFM studio so that the team could enjoy a nice lunch for Darren's birthday - such a massive thanks to Five Akhi's for this. It was the best kind of work lunch we could have asked for and we all spent the rest of our day with full and satisfied tummies.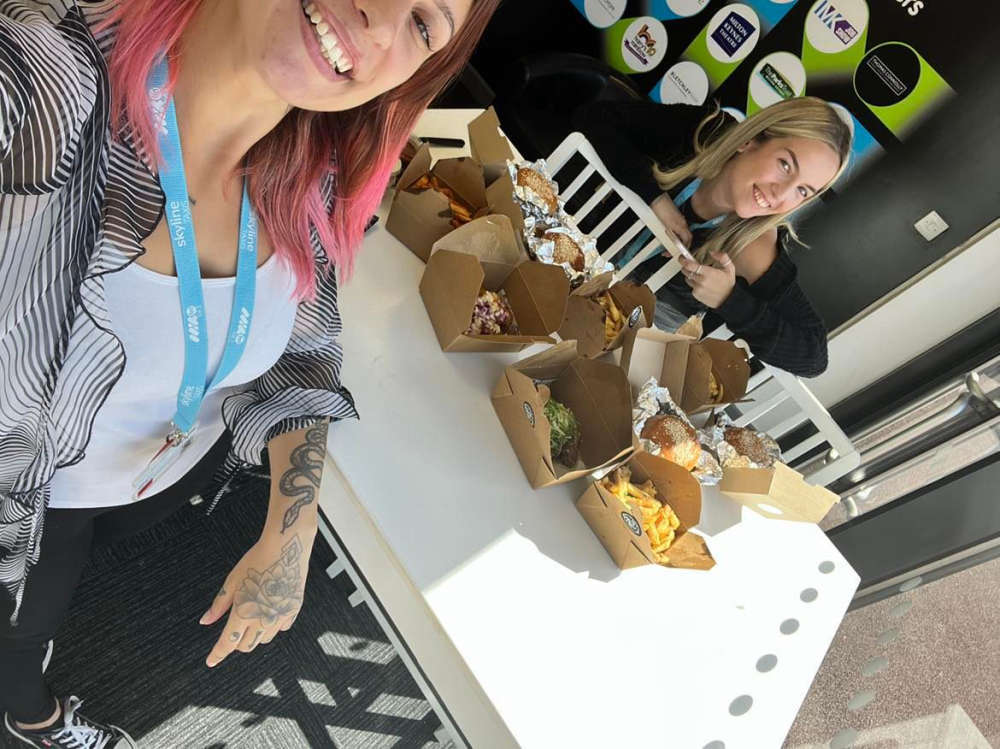 Five Akhi's are best known for their delicious full-to-the-brim burgers and yummy wings which you can order in various different flavours. We were grateful to be able to try a mixture of Five Akhi's foods such as the Blazing Bird, Juicy Lucy, and The Classic burgers, and also enjoy their honey garlic, and flaming mango wings. We also got to try cheesy, rustic, truffle, and peri fries too!
There were some drinks to enjoy with the food alongside cutlery and wipes, all set and ready to get stuck in - I can confirm that we didn't use the cutlery much!
The burgers were definitely what is known as 'dirty burgers', they were jam-packed with the 6oz patties, plenty of filling and the burgers oozed with cheese. The Blazing Bird has perfectly cooked buttermilk fried chicken inside, full of sauce and salad and it comes with a slight kick. The Juicy Lucy is known for its unique flavour and cheese galore, whilst The Classic offers everything within the name, if you like a normal stuffed dirty burger then this is perfect for you.
The flaming mango wings are definitely for anyone who thrives on hot and spicy food, this dish gets your lips tingling! It offers so much flavour with the sweet mango. If you're not so much a fan of spice, the boneless honey and garlic wings are great, they have a beautiful sticky sweetness, with a refreshing crunch from the spring onion.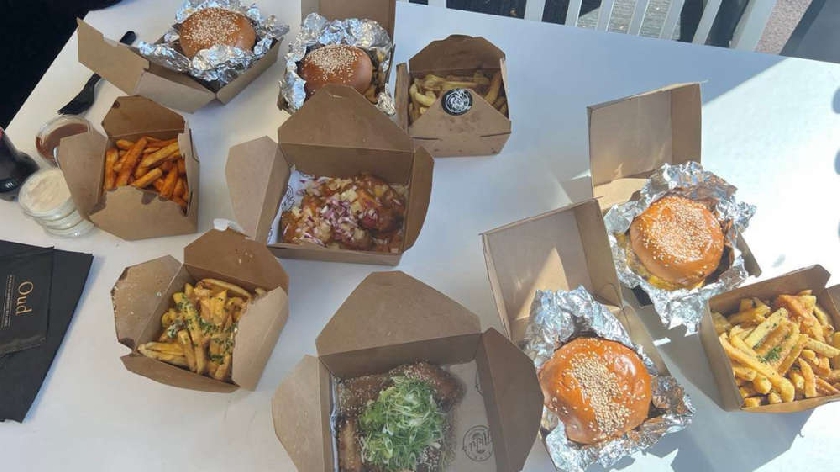 Who isn't a lover of fries? Five Akhi's have fries that suit everybody's taste. The classic cheesy fries are covered in gooey nacho cheese, lovely hot and addictive. Ironically, rustic fries are all in the name, if rustic had a taste then these fries are spot on, they are nice and crispy with a slightly unique taste to them. Maybe you prefer parmesan cheese? The truffle fries have that distinctive parmesan flavour and are highly addictive mixed with mayo sauce. The peri fries are marinated in peri seasoning, they have a nice light kick to them, and they are hot fresh and crispy.
All of the fries are highly addictive and it's super easy to indulge in, very tasty and it's rather difficult to stop.
The drinks were the perfect touch, to help prepare for the next gulp of food. The Pacha non-alcoholic mojito can of drink was the perfect refresher during and after the meal, it smells exactly like a mojito and also tastes exactly like it too!
Overall, the MKFM team had a fantastic time trying out Five Akhi's food, and, the delivery was so super quick! Everything was fresh and piping hot, you could feel it all through the bags. So very grateful to the Five Akhi's team for allowing us to do this review, here is what Darren had to say;
"Couldn't have picked a better option for my birthday team lunch at work, it was just what I needed and we all had lots of leftovers to enjoy later at home. Very grateful to Five Akhi's, great service and brilliant food, the burgers are amazing. I look forward to popping down and experiencing it again, thanks again".
You can view Five Aki's menu here and place your order today!