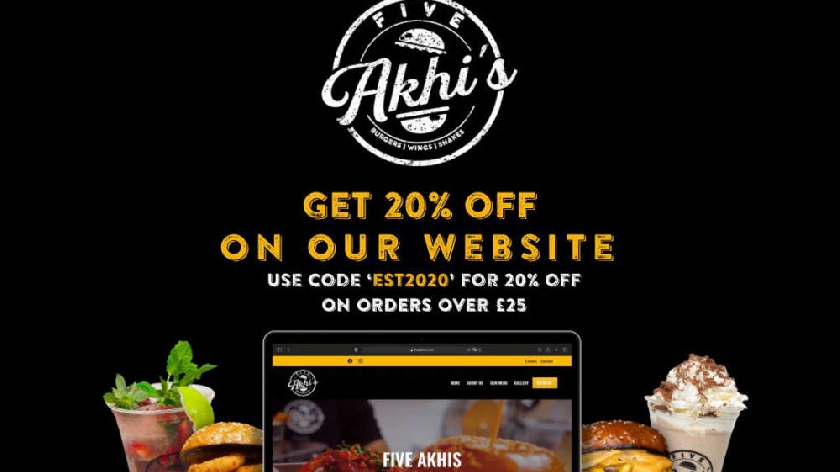 You can now download Five Akhi's newly launched app which enables you to make an order and have their incredible food delivered straight to your door or for collection with 20% off!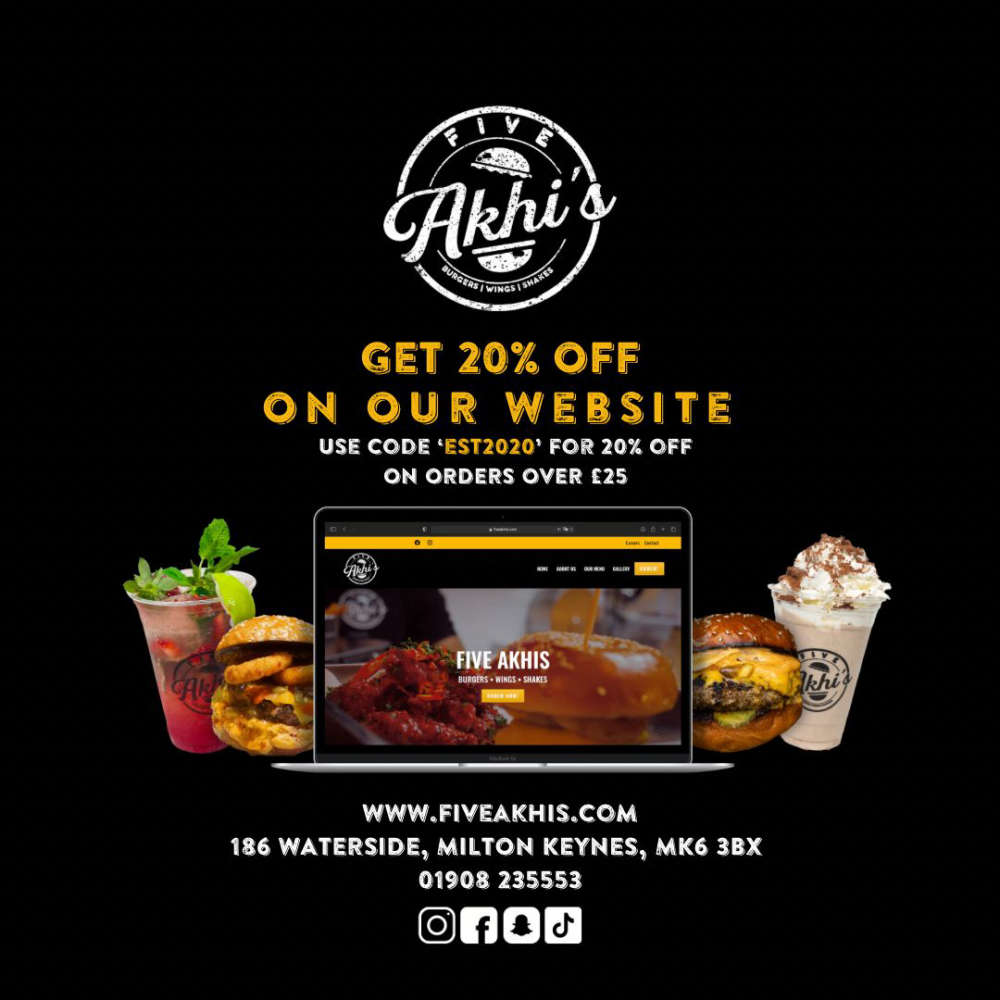 Five Akhi's is an independent family-owned business in Peartree Bridge and is well known for its top-tier food and customer service. They specialise in gourmet burgers, wings, and shakes, just follow their social media and you will see all their mouth-watering pictures!
They are all about customer satisfaction and have continuously shown this with their delicious menus, their great service, and their homely restaurant vibe, and, now they are taking it up even more of a notch by announcing their brand-new app!
You can download the app on the app store and google play, they are both super easy to navigate, type in your location and start ordering! When you get to the checkout there will be a box that allows you to input a code for a discount and Five Akhis are giving everyone 20% off using the code EST2020 when you spend £25 or more.