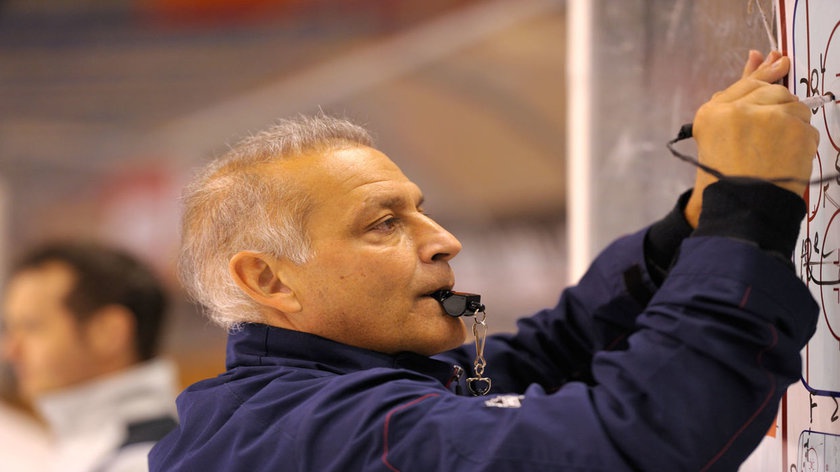 Image Credit: Milton Keynes Lightning Ice Hockey Club
Milton Keynes Lightning have been dealt a sorry blow with the news that head coach Doug McKay's arrival has been delayed pending approval of his visa.
The news comes with just over a week to go before the club's pre-season preparations begin, with the start of the Elite League season also just around the corner.
Lightning owners Graham and Monica Moody formally applied for Coach McKay's visa earlier in the summer, allowing plenty of time for what is usually a straightforward process.
However, the paperwork allowing Doug to live and work in the UK is still to be granted – leaving the Lightning in limbo.
Fortunately, the club's pre-season preparations will continue as planned, thanks to a contingency plan formulated between Coach McKay and the club's owners.
"A plan is already in place for what the players will be doing when they start training," confirmed Graham Moody.
"We understand there have been issues affecting other clubs in the Elite League this summer and is highly unusual. It's just unfortunate our Head Coach is unable to travel to us."
"We are at the mercy of the UK Border Authority with this; we've escalated it to the Home Office and been in touch with UKBA but have had nothing from them, and we are still waiting for the green light to get Doug over here."
Doug McKay remains optimistic that this hiccup in the immigration process will not hinder the Lightning's pre-season preparations.
He commented: "Obviously it's unconventional that the players will meet their supporters before their coach!"
"Having recruited these guys, I know they are a very special group and I trust them to be 100 percent professional in their preparations."
"We have some great leaders on our team and they'll be involved in running the on-ice and off-ice preparations and making sure everyone is firing on all cylinders."
He concluded: "We WILL be ready to hit the ground running at the start of the season. Whether I'm there for our first matches or not, I know the supporters will be right behind the team and be that extra man on the ice for them!"