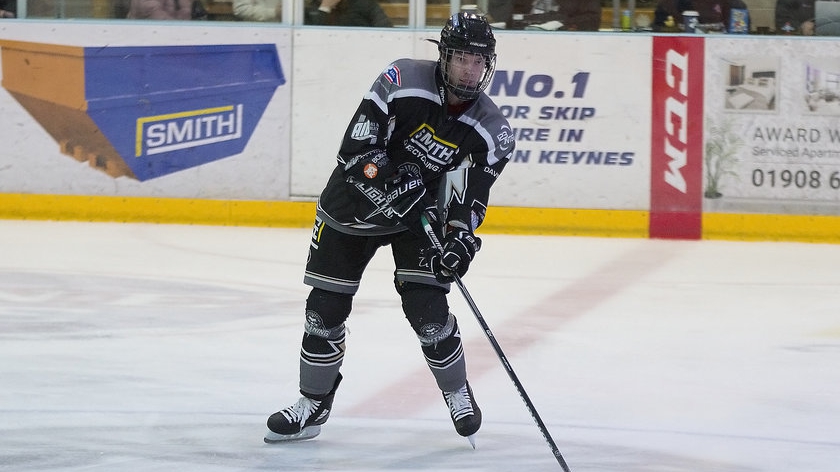 Image Credit: Milton Keynes Lightning Ice Hockey Club
The All In Black Milton Keynes Lightning have today announced the return of team captain Russell Cowley ahead of the new season.
Cowley returns after missing out on playing with the team during the 2020/21 season, taking up the coveted 'C' once more as he looks to guide a young team forward in the NIHL National.
The 38-year-old Edmonton-born player has over 640 regular season appearances in the Elite League under his belt and began his career back at the turn of the century, making him one of the best people to have in a leadership role.
In his last season played with the Lightning, the veteran racked up 16 goals and 53 total points in just 34 appearances and will be looking to continue this impressive rate of production with the new season just around the corner.
Returning to Milton Keynes, Cowley will don his familiar #17 jersey once more.
Head coach Lewis Clifford spoke of his team captain, "When you are putting your team together you need to tick a lot of boxes. You need so many players who can play on the PK, so many who can play on the PP, so many who can be on the ice in the final minute of a one-goal game."
"When you get a player who has all of those attributes you have to keep hold of them as they are a huge asset to the team."
He continued: "Cowls has experience that dates back before some of his team mates were born, he's operated at the highest level for years and has a trophy cabinet that anyone in British Ice Hockey would be proud of."
"Whilst we are looking to make the team younger and evolve it for the future, there is literally no one better to be a part of that and show the young guys what it takes to perform like a pro night in night out."
"Cowls keeps himself in exceptional shape, he takes care of every detail of the game that we need him to and he leads by example every night."
He concluded: "Players like this don't come round very often, we are lucky to have him and the young players on the team are lucky to have him as an example to look up to."