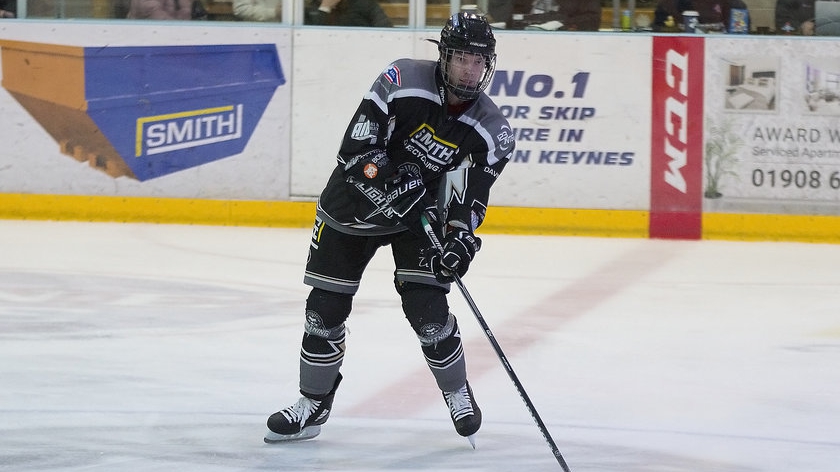 Image Credit: © Tony Sargent
The Smith Recycling Milton Keynes Lightning have today announced that veteran forward Russ Cowley will return to the club for the 2020/21 season.
The Canadian-born forward returns to the Lightning after captaining the side during the 2019/20 season, a campaign that saw the team grow from strength to strength as it progressed.
The 36-year-old, who has played his entire career in the United Kingdom, finished as the team's fourth-highest points producer with 53 (16 goals, 37 assists) in just 34 games.
His presence was missed greatly during the early stages of the season when he was sidelined with an injury, along with fellow letter wearers James Griffin and Grant McPherson, but continued to show his quality as soon as he was back in the line-up.
Head coach Lewis Clifford is already working to build stability and continuity with his second Lightning roster, already bringing back Griffin, Liam Stewart, Leigh Jamieson and Sam Russell from last season's team, so having Cowley return to lead the way is another positive step for the Milton Keynes club.
Just as he did during the 2019/20 season, Cowley will wear his familiar #17 jersey for the Lightning.
Speaking of having his captain return for a second season, Clifford said: "This time last year when I signed Cowls I knew I was getting a top-end performer at this level, and he did nothing but impress me week by week."
"Strong leadership is something that is hard to come by. You need it on and off the ice to raise standards and to drive the team on towards results. It is also essential for the development of the younger guys within the team. Bringing [him] back ensures we have this in abundance in our team."
He added: "[He] is a consistently top-quality performer who plays absolutely every situation to a high standard. He will be a linchpin for us once again this coming season and I'm delighted he has opted to return for another year."
Cowley, speaking of his return, commented: "I am really excited to be back. I think we set some great foundations as a club last year that we can build on this year."
"Speaking with Cliff on the team recruitment and direction for the coming season, I think we have a great opportunity to challenge for silverware – which will be our main goal and focus this year."
He concluded: "Our fans were outstanding last year, we are lucky to have such great support and I am looking forward to seeing them and experiencing it once the season gets going."