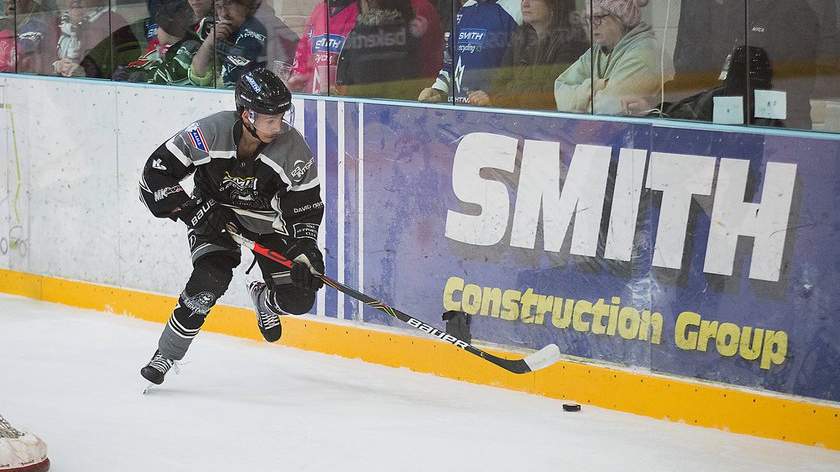 Image Credit: © Tony Sargent
The Smith Recycling Milton Keynes Lightning have today announced that talented young forward Rio Grinell-Parke will return for another season with the club.
The 21-year-old speedster will return for the 2020/21 NIHL National campaign, having had an impressive debut season with the Lightning prior to the abrupt cancellation.
Having played in two Elite League games for the Lightning during the 2018/19 season, Grinell-Parke followed that up with an impressive showing in the then-newly established second tier.
In 45 regular-season games, the London native scored 13 goals and registered 29 total points while using his exceptionally fast skating ability to cause havoc for opposing defences.
The fan favourite and former Great Britain Under-18 international will return for another season when hockey restarts after lockdown, donning his familiar #71 jersey.
Speaking of Grinell-Parke's return, head coach Lewis Clifford commented: "Rio is a pleasure to have as part of the team. He is a player who has 2 settings, off and on, and on means 100% every time he steps foot on the ice. 99% isn't in his vocabulary."
"As a player who can play up and down the lines, and who goes to the dirty areas of the ice on every shift, he gets rewarded with points."
"I was pleased with the total Rio produced last season and he would more than likely have made 30 points if the season had finished, which would have been there or thereabouts for his targets for the season."
He added: "This season we will be looking to work with Rio on his consistency across the whole season and as he matures he will realise that his contribution to the team is huge every night without putting pressure on himself to score every night. Performances aren't always defined by what it says on the score sheet."
Speaking of his return to the club, Grinell-Parke said: "I'm excited to be back in a Lightning jersey this year. I feel my development is still in the works and has been improved since being here so I can't think of a better environment for me to keep progressing other than MK Lightning and with the roster we have I think we have the potential to excel this year."