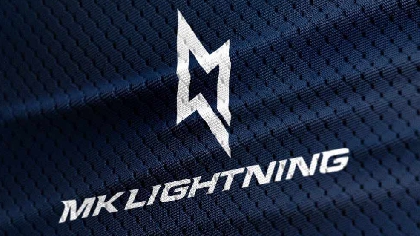 The Smith Recycling Milton Keynes Lightning have announced that Rio Grinell-Parke will join the team on their road trip to Guildford.
The Lightning are set to take on the Guildford Flames tomorrow, 20th February, and the Tim Wallace-led side will have the young Grinell-Parke in their line-up.
Grinell-Parke is able to join the Lightning as his parent club, the Rightmove Milton Keynes Thunder, are not in action tomorrow night.
The 19-year-old forward previously stepped up into the Lightning line-up early this season, providing some valuable depth for the Elite League club.
While he did not contribute a point in his brief stint with the Lightning, the Thunder's former Great Britain Under-18 international has registered 18 points (six goals, 12 assists) in 32 regular season games for the NIHL club - his second campaign with the Milton Keynes club.
Grinell-Parke's return to the Lightning line-up is another move between the two Milton Keynes clubs this season, with Thunder head coach Lewis Clifford stepping in as interim coach for the Lightning before and after Doug McKay's arrival as well as Grinell-Parke's previous stint and Harry Ferguson's appearance for the Thunder last month.
Fans have often voiced a desire to see the two clubs work closer together and seeing Grinell-Parke back in Lightning colours is another positive sign.
The Lightning and the Flames get things underway at 7:30 pm tomorrow at the Guildford Spectrum.