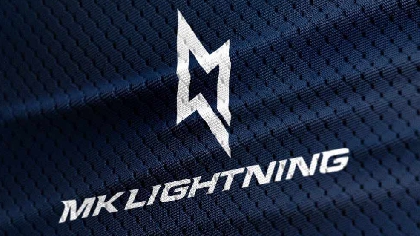 The Smith Recycling Milton Keynes Lightning continue their off-season roster building with the signing of promising young forward Rio Grinell-Parke.
Grinell-Parke becomes the club's fifth signing ahead of the 2019/20 NIHL season and is no stranger to the Milton Keynes hockey family.
The 20-year-old has spent the past two seasons playing under Lightning's new head coach Lewis Clifford, suiting up in 65 regular season games for the Rightmove Milton Keynes Thunder.
The left-handed shot registered 20 goals and 36 points during that spell and now joins 'Cliff' at the Lightning.
Grinell-Parke featured twice for the Lightning last season and looked to have plenty of confidence despite his young age and relative inexperience at that level - with many fans interested in seeing him step up to the Lightning in the longer-term.
Not only has he played regularly in the English leagues, but Grinell-Parke also featured for the Great Britain Under-18s during the 2017 Under-18s World Junior Championships - where he played alongside the likes of Liam Kirk, Jordan Kelsall and Jordan Buesa.
Commenting on his signing with the Lightning, he said: "I'm really glad to be back with Milton Keynes with the Lightning. I think it will be a great opportunity to improve my game and I think we'll have a good strong squad and I'm looking forward to the challenge."
Head coach Clifford also weighed in on his most recent signing, commenting: "I'm really happy to have been able to bring Rio to MKL on a full-time basis, it's an opportunity he has worked hard for - and one I'm more than happy to be able to give him!"
"Lightning fans will know Rio as he played a handful of games over the past two seasons whilst playing for me as Thunder head coach, so they'll all recognise him as a young guy with speed to burn and good offensive instincts."
He added: "Rio is still a young man with lots to learn, but he recognises that and is always open and responsive to advice."
He concluded: "That willingness to be coached coupled with his work rate and ability fills me with confidence that he will be an asset to the team this season and that he can play a huge part in the formation of our new group."