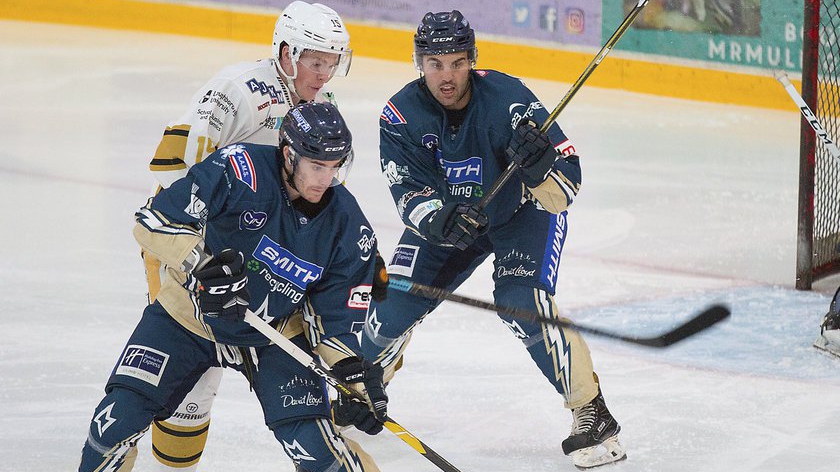 Image Credit: © Tony Sargent
The Smith Recycling Milton Keynes Lightning will be hoping for some home advantage magic when they face the Belfast Giants this Friday (19th October).
In their last two home games, the Lightning have scored nine goals in a 5-1 victory over the Nottingham Panthers and a 5-4 loss to the Cardiff Devils in a game that saw the team come so close to forcing overtime.
The last time the Lightning faced the Giants, Doug McKay's men scored just once and allowed an astonishing 12 goals in back-to-back away games.
This time around, the Giants will be on the Lightning's turf – a place that has typically seen the team enthused and step up to the plate in a positive way.
Eric Neiley continues to be the team's top producer in terms of points with over a point-per-game in both the league and cup this season.
With the Lightning playing three league games in three days, it is an important time for the team to claim as many points as possible in order to push their way further up the league table.
The Giants will bring with them many familiar faces for Lightning fans, with Lewis Hook and Jonathan Boxill returning to Planet Ice MK Arena for the first time since leaving the team this past off-season.
Patrick Dwyer will be a threat, much like he was when the two teams met recently, having 13 points (seven goals, six assists) in just eight league games.
Tyler Beskorowany will also be a difficult match-up for the Lightning, sporting one of the best stat lines in the EIHL – 1.81 goal against average and a .936 save percentage.
If the Lightning are able to build on their recent home performances, the Giants will be in for a tough couple of nights in Milton Keynes.
One player that has had a big impact on the team since his arrival has been defenceman Nelson Armstrong, who scored his first goal for the team in last week's valiant defeat against the Devils.
The 24-year-old Canadian also believes that the team needs to bring the momentum of their recent comeback attempt when they face the Giants this weekend.
Speaking after last Sunday's game, he commented: "I think we can carry the momentum we built up in the third period here [against Cardiff], hopefully bring that into our game and get a couple wins next weekend."